Updated on April 22, 2020
According to to the Bureau of Transportation Statistics, about 87% of daily trips take place in personal vehicles. The U.S. ranks 11th out of 140 economically developed nations.
But, driving in Florida is not easy, presumably because of its bad reputation when it comes to road safety. But we cannot make assumptions nor ignore certain areas in FL where driving can be pleasant to say the least.
QuoteWizard, an insurance quoting website, conducted a new study to evaluate the best and worst cities to drive in Florida. The study grouped the 50 largest cities in Florida, and analyzed more than 400,000 insurance quotes from local drivers as recorded on its website.
In addition, the study also incorporated other traffic-related factors including reported crashes, speeding tickets, DUI, and other traffic infractions.
Save Money on Your Auto Insurance Bill, Compare Quotes Fast

Now, the question is: where does your FL city rank in the list? As the title mentions, Jacksonville ranks first, but that's not it.
If you are wondering where your city ranks, find below the 10 worst cities to drive in Florida.
The worst cities to drive in Florida
Jacksonville
Tallahassee
Clearwater
Cape Coral
Gainesville
Plantation
St. Petersburg
Pine Hills
Fort Myers
Deerfield Beach
According to the study, Jacksonville ranked first as the worst city for FL drivers owing to the number of interstates along with traffic fatalities in the area.
Road fatalities accounted for 16.10 fatalities per 100,000 in 2017. In average, the state accounts for 14,83 as estimated by the study.
Other cities including Tallahassee and Clearwater should receive equal attention in future attempts to resolve road safety issues.
If your city made it to the list, what do you think your local authorities or even motorists should do to improve on this aspect.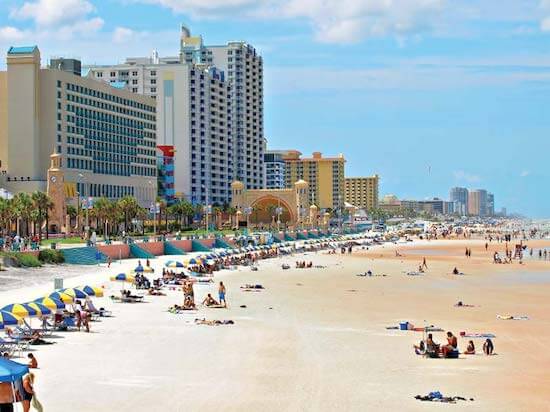 The best cities to drive in Florida
While the previous ranking presents the worst performing cities in FL, let's now focus on the best cities to drive in Florida.
Pembroke Pines
Daytona Beach
Miami Beach
The Villages
Poinciana
Lauderhill
Weston
Kissimmee
Pompano Beach
Delray Beach
At this point, the study suggests that driving gets better in the southern part of Florida.
Results also showed that Broward County accounted for 11.62 road fatalities per 100,000 people in 2017.
Other cities including Tampa, Brandon, Riverview, and Town 'N' Country ranked 18, 21, 23, and 24 in the list respectively.
Pembroke Pines ranks first as the best city to drive in Florida, followed by Daytona Beach and Miami Beach.
Do you agree with these results? Do you think Jacksonville is the worst place to drive in Florida?
If you would like to contribute to the topic, please leave your opinion in the comments below.
SEE ALSO: Crashes Involving Senior Drivers Are The Highest In Florida