In 2019, some 17 million vehicles were sold in the U.S. alone, while over 74 million were sold worldwide. Nearly 92% of households in America have access to at least one vehicle, while California, Florida, and Texas have the most registered vehicles accounting for 28% of nationwide total. These days we're seeing a lot more used cars sold then new models, in fact, according to Statista, total sales of second-hand vehicles increased twofold compared to new car sales.
Use eTags© to Quickly Complete Your DMV Service. Renewals, Title Transfers and More, All Online!
In 2018, Florida represented the second-highest state in vehicle sales right after California
With so many vehicles sold, it's important to know what the process is to actually selling a vehicle. You want to make sure you've dotted all your I's and crossed all your T's, and that you won't be responsible for any traffic tickets, car accidents, or anything else the new owner of your vehicle may get in the future.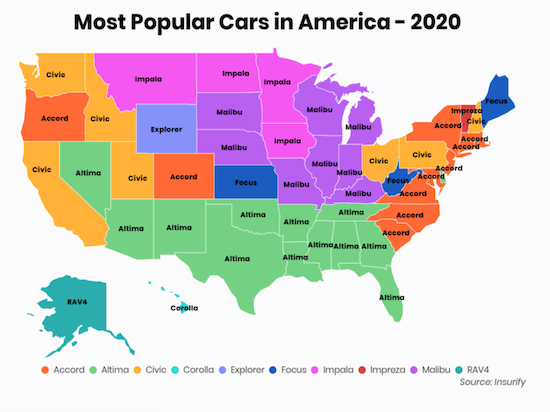 eTags offers online registration and title transfers to countless private vehicle sellers every day, for a quick and convenient way to legally transfer the ownership of the vehicle. There are a few requirements and regulations in Florida to know about, should you need to sell your vehicle in the near future. Continue reading for a quick seller's checklist to ensure you sell your vehicle right and protect yourself.
The Honda Civic and Honda Accord remain the preferred car in 17 out of 50 states in 2020. But in FL, Nissan Altima reigned supreme
Before selling your vehicle:
Advertising
If you're looking to sell your vehicle, you should know the state of Florida doesn't allow any vehicle to be parked on public right of ways or private property without the permission of the property owner. In addition, if you'll be selling three or more behicles in any one-year period, you'll be considered a FL dealer, so you'll need a license issued by the state.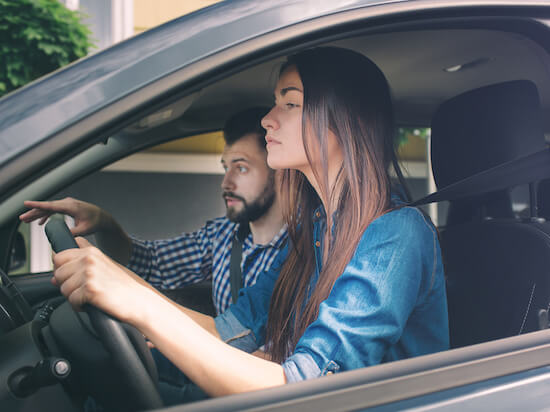 Temporary tag for test driving
If you bought a new vehicle and transferred the license plate from the one you're looking to sell, you'll need to apply for a temporary tag to allow your potential buyers to test drive the car (you want to sell). Don't forget, you'll need proof of FL insurance for this temporary tag.
Existing lien on vehicle
Do you still owe money on your car loan? If you're looking to sell a vehicle in Florida, you need to make sure you don't have any existing lien on it. For it to be sold, the lien
(your auto loan) must be satisfied. Once the lien holder reports to Florida Highway Safety and Motor Vehicles that your vehicle has been paid off, you can then transfer the title of your vehicle to your buyer. (More on that below.)
SEE ALSO: HOW TO RENEW YOUR CAR REGISTRATION IN FLORIDA
After selling your vehicle:
Notice of sale or bill of sale
When selling your vehicle in the Sunshine State, complete a notice of sale aka bill of sale. This document will protect you by removing your name from the vehicle, so you won't be liable for anything that happens involving the sold car, SUV, truck, and any other vehicle.
Transferring FL title
For a valid vehicle sale in Florida, the seller has to transfer the title of the vehicle to the new owner. If you have a paper title for the vehicle you're selling, you can fill it out and sign to transfer ownership that way. If you don't want to go to the DMV for paperwork, eTags offers title transfers online. The seller has to complete the Transfer of Title by Seller section on the front of the title including, the name and address of the buyer, the odometer information, selling price and the date sold.
If your paper title got lost, stolen or damaged, you have to apply for a duplicate title (or title replacement) before selling the vehicle. You'll need to complete form HSMV 82101.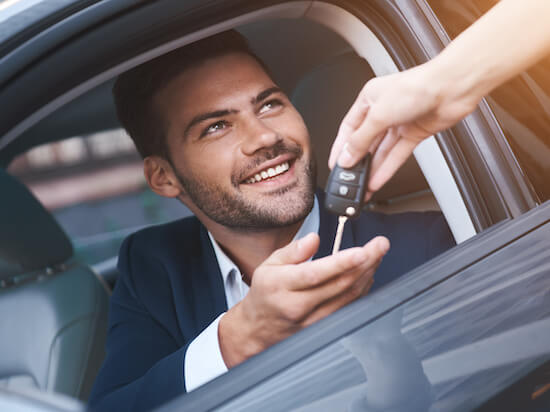 For electronic titles, (not paper), both seller and buyer can visit a FL motor vehicle service center to complete secure title reassignment with form HSMV 82994 or 82092 and disclose odometer reading. eTags also offers this service online, so you don't have to make an in-person visit to complete paperwork.
When the vehicle you're selling wasn't titled in FL
If you're selling a vehicle that wasn't previously titled in the Sunshine State, a VIN and odometer verification are needed. Verification has to be done by the owner of the vehicle and a FL FLHSMV compliance examine, or a FL dealership, or a FL notary public, or law enforcement officer.
One last thing: FL license plate
When selling your vehicle in Florida, the license plate stays with the seller not the vehicle. So you'll have to remove the plate from the car you sold and either transfer it to a new vehicle you bought, or simply surrender the plate to a motor vehicle service center.