By now, everyone around the world is asked to stay home unless you have to go to the grocery store, pharmacy or hospital. People are working from home, universities offer online classes, gyms are streaming online workouts, shops are closed, and the roads are pretty less empty.
Use eTags© to Quickly Complete Your DMV Service. Renewals, Title Transfers and More, All Online!
But if and when you must drive, make sure to stay protected. Yes there are less vehicles and rush hour may not be part of life anymore, but it's important to stay vigilant behind the wheel keep respecting the rules of the road. No speeding, no distracted driving, no drinking and driving.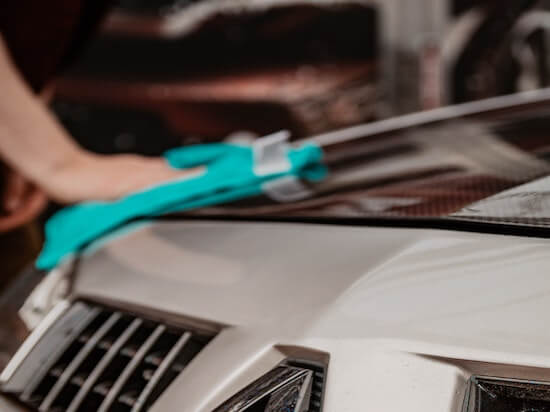 Disinfecting your vehicle
To further protect yourself when driving during the coronavirus outbreak, it's crucial to take the necessary steps to clean your car before and after your trip. This may seem like a no-brainer, but the interior of a vehicle has plenty of parts. Make sure you use a regular cleaning product you have at home, or one with at least 70% alcohol.
Don't use bleach or hydrogen peroxide on the inside of your vehicle, they'll likely damage your car's upholstery. Don't use ammonia-based cleaners on touch screens, as they can damage their anti-glare and anti-fingerprint coatings. Vigorous washing with soap and water can also disinfect your car.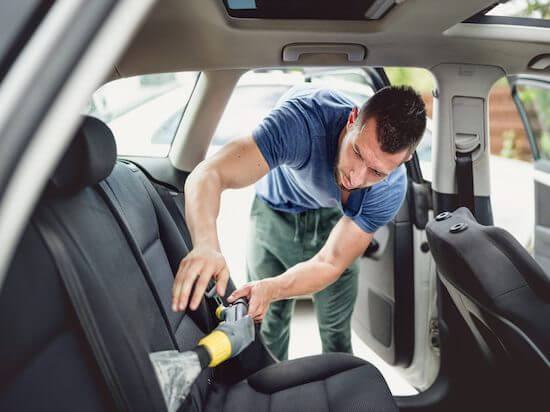 You have to disinfect all parts:
• steering wheel
• gearstick and handbrake
• door handles and door frames
• radio and info-tainment controls
• elbow rests and seat position controls
• door frame and glove box
• steering column stalks (where your blinkers are)
• luggage compartment handle
Fueling up your car
The key when gassing up your car is to not come in contact with anyone, so it's wiser to use self-service stations, as well as keeping your distance patiently as others fill up. The more full your tank is , the less often you'll have to go back so it's worth it. Try to pay by card or mobile phone, again avoiding to handle cash and getting close to gas station staff. If you can't wash your hands after pumping gas, use hand sanitizer. You should always have a bottle in in your car along with disinfecting wipes, not baby wipes.