Washington Vehicle Registration Renewal Guide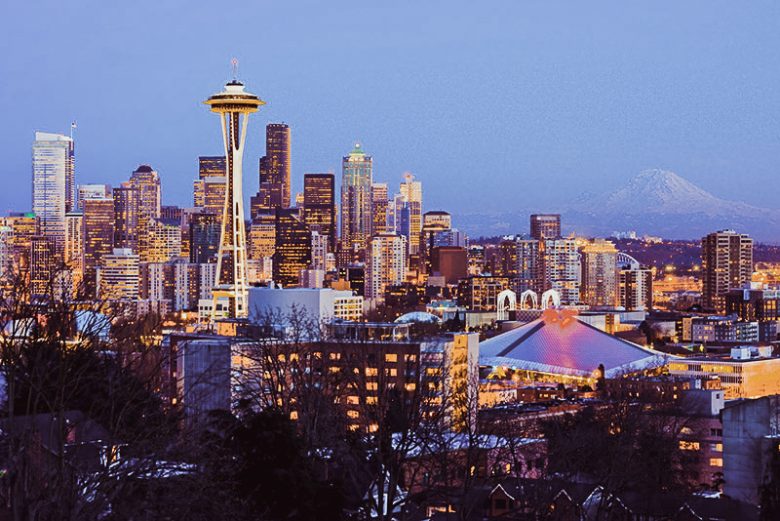 Use eTags© to Quickly Complete Your DMV Service. Renewals, Title Transfers and More, All Online!
Updated on July 20, 2021
Registering your car in Washington state for the first time? If you've just moved to the state, you'll have 30 days to register your vehicle with the DMV. You need the vehicle title, bill of sale, an odometer reading, and payment of registration fees. Once all are received, you can join the other 2.9 million registered vehicles in Washington!
If you don't register on time, you can run into late fees or get a ticket for driving with unregistered plates. It can even increase your car insurance rate, with the average policy in Washington already at about $1,160 per year. Avoid the extra fees and register your car before the 30-day mark.
If you already have your Washington tags and looking to renew your registration, keep reading to learn how.
How to Renew Your Car Registration in Washington
The Department of Licensing (DOL) of Washington will send out a renewal notice several weeks before your registration is set to expire. This will either be sent by email (if requested) or through the mail. The renewal notice will contain your registration deadline, an emissions test notice if it is required, and your renewal fee amount(s).
Emissions Testing and Washington Registration Renewal
On your notice you will see a section that will tell you whether or not you will need an emissions test before your can renew your registration. People who live in these counties will need to have their vehicles tested every two years:
Spokane
Snohomish
Pierce
King
Clark
The results of the emissions test will be sent directly to the DOL of Washington, typically within hours of the test having been completed.
You can renew your registration up to 6 months before its expiration date. You may renew either online, by mail, or in person.
Renewing Your Registration In Person In Washington
To renew in person you will need to visit your local DOL office and provide:
Emissions test completion.
Renewal notice or your current registration.
Photo ID.
Proof of residence.
Payment for Washington registration renewal fees.
Washington Online Registration Renewal and Renewing By Mail
To renew your registration online or through the mail you will need to follow the instructions that have been provided on your renewal form.
How to Replace A Vehicle Registration in Washington
Valid vehicle registration is a requirement for drivers, but it's also something that many drivers misplace or lose. If your car registration paper is lost or has been stolen, the Washington Department of Licensing (DOL) has process in place to help you get it back.
You will have to fill out an affadavit with the Washington DOL, provide information about your vehicle, have your signature notarized, and pay a small fee to get a replacement registration.
Replacement Registration vs. Vehicle Registration Renewal
Replacing and renewing your vehicle registration are two different things. If your registration is nearing its expiration date, you'll need to renew it. As long as you renew your registration on time, the process will be simple.
However, if your Washington vehicle registration has already expired, or is lost, damaged or stolen, you'll need to get a replacement vehicle registration from the Washington DOL. When replacing your registration, you will pay an additional fee.
How to Replace Stolen License Plates In Washington
License plates are sometimes damaged on the road, stolen, or vandalized. If one of these things has happened to you, you can get new license plates by taking an affidavit of loss to the Washington DOL and paying a small fee. For regular vehicles, the fee is $32.75. However, you will need to verify your address with the DOL before doing this.
When you get your new plates, your old plates will be cancelled and you can dispose of them.
How to Replace a Lost License Plate Sticker In Washington
In the state of Washington, you are issued license plate tabs instead of a license plate sticker. If you need a replacement car tag, you can get it by heading down to your local DOL vehicle licensing office or by mail.
You will need to provide your registration number, the year, make and model of your car, your VIN, and your title number.
You'll also need notarized signatures from all of the owners. At the end of this process, you will have to pay a fee.
When Will I Get My Replacement Car Tag In The Mail?
You should get your replacement car tag in the mail within 10 weeks.
Washington DMV Locations Near Me
Where can I go to replace my vehicle registration in person?
In the state of Washington, you can get a replacement vehicle registration or license plate sticker by mail or by visiting your local DOL office. Keep in mind that it will be slightly easier to get a new car registration in person because the Washington DOL requires that all signatures are notarized.
What to Do With Old Washington License Plates
Where can I discard my old or damaged license plates in Washington?
If you have old or damaged license plates, you can replace them with the Washington DOL.
Once you've replaced your license plates, you will need to properly dispose of your old plates. You can do this by taking them to your local DOL office, mailing them to the Department of Licensing headquarters, or removing the month and year tabs and bending the plate so it can't be used again.
If you want to recycle them, take them to an aluminum recycling center or ask your curbside recycling service if they accept Washington license plates.
Replacing Your Plates with Specialty Plates
When replacing your plates, you have the choice of the standard Washington license plate or one of the specialty plates. Getting specialty plates is similar to the process for how to replace your vehicle registration.
To replace your current license plates with Washington specialty plates, you'll need to visit a DOL vehicle licensing office and bring a notarized affadavit of loss and a license plate replacement application. You will also need photo identification and cash or a check to pay the required fee.