There is nothing like a holiday getaway, particularly during this time of the year. Taking a long drive out of the city and leaving your day to day life behind, if only for a little while, is a great way to take a well-deserved break from your routine and your obligations. Many people, though, have responsibilities that can't just be left behind. We are talking about you, Pet Parents. We know traveling can be stressful if you are taking your furry friends along. Animals aren't exactly geared up for long road trips and being confined in a space (such as the inside of a car). There are ways though to lessen their discomfort, your stress and optimize everyone's safety.
Some pets can handle the trip better than others, but the basic safety rules and concerns should always be considered regardless of how well behaved your pooch or feline may be.
In honor of National Pet Travel Safety Day this January 2nd, we are joining the voices of many other animal advocates to raise awareness on the best travel practices. The goal is to make your trip as safe and as comfortable as possible.
Tips and Suggestions to Ensure Pet Travel Safety for a Better Road Trip: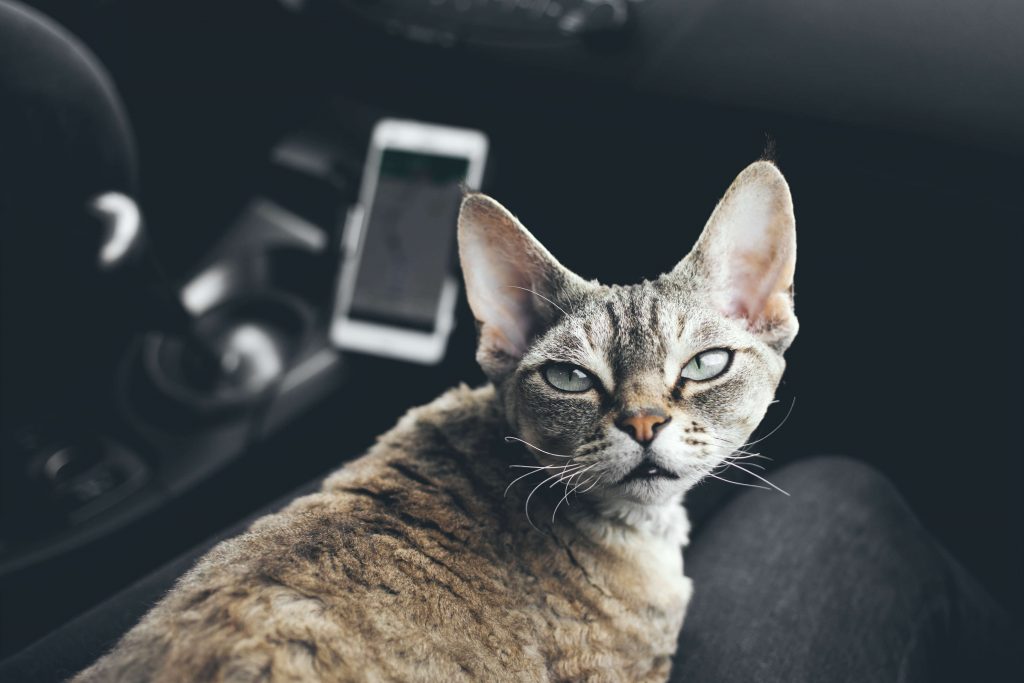 Save Money on Your Auto Insurance Bill, Compare Quotes Fast
Don't let your dog or cat roam around in your vehicle. It might seem that giving them some space to stretch their legs will help reduce anxiety, and sometimes, this might. The problem is that having an animal roaming in the vehicle might be a potential hazard. Anything can happen, from the animal distracting you or other drivers or worse. The best thing to do is to use a cage or a designated travel enclosure for your pet. What you'll sacrifice in terms of space for your pet, you will make up for it in terms of road safety.
Don't allow your pets to sit in the front of the vehicle and don't set up pet enclosures in the front seat. A pet in the front seat can be a distraction for the driver and it can also lead to injuries. If an airbag deploys, for example, it might seriously hurt them!
Always carry plenty of water in your vehicle. Long car journeys, especially when it is hot, can lead to thirst and dehydration even in the best-ventilated vehicles.  Proximity to car windows exposes passengers to hotter waves even with dark tints. Always travel with a lot of water with you and allow your pets to drink frequently, but in small amounts every time. It is also a great idea to bring a drinking bowl for your pet. When you take a break at a rest stop, the bowl will likely come in handy for your four-legged friend.
If you can, inspect your pet for fleas, ticks, and other pests before traveling. You don't want to spread any of those pests within your vehicle nor do you want to spread them to other animals your pet may encounter. Make sure to bring plenty of ointment, insect repellent or spray, to minimize discomfort and minimize the spread of anything.
When you are traveling with your pets, avoid leaving them alone in your vehicle. In some states, it is even illegal. If you leave your pet in the car, make sure to leave someone in the car waiting with your pet and leave the engine and AC running so they do not overheat or experience harsh cold during the winter months.
The image of a dog with its head out of the window is usually endearing, but it does not come without its dangers. Branches, poles and other obstacles might hit your pet and cause serious injury.
Buckle up! There are pet harnesses you can purchase that will allow you to strap in your pet. This may be done by adjusting the pet harness to an existing seat belt or fastening a harness around a cage if that is how you are traveling with your pet. And it should go without saying that you and any other passengers should buckle up as well.