Besides four-wheelers, riding a motorcycle brings the fun to the roads.
You can get from point A to point B without having to be worried about rolling down your windows or wearing a seat belt.
Yet there are other requirements you need to consider before mounting your torpedo. And those requirements can be found in your handbook.
As any other motorist, you will be required to go through your manual and practice in safe areas prior to getting your license.
Save Money on Your Auto Insurance Bill, Compare Quotes Fast
For that reason, we grouped 9 easy-peasy tips to pass your motorcycle driving test. Once you go through each one of them, you'll feel great and confident about your skills.
#1 Pick a smaller vehicle for the test
For a less complicated experience, it is better to ride a smaller motorcycle.
You won't need to be worried about handling complex features compared to larger motorcycles that are usually operated by more experienced riders.
There is no need to impress the examiner when all you need to do is pass the test.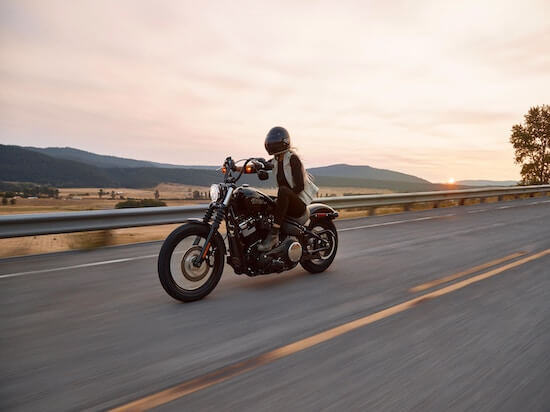 #2 Focus on the road signs
Pay close attention to the road signs when getting prepped for the test. In real life, you'll be facing several signs that are posted on the side to guide you.
This area is part of the basics and you don't want to ignore them, especially when they are crucial to your safety.
Most road signs are quite explicit but there are some rules attach to them that are worth reviewing.
#3 Go through your handbook
This applies to candidates who either passed their written test or just started with the process. Open the handbook and search for topics you still wish you could do better.
There is no better to get informed about the rules and safety practices of road than referring to your handbook.
Visit your local DMV agency or search online for a printed or downloadable copy.
#4 Inspect your motorcycle
When you take your motorcycle driving test, you will be asked to perform certain maneuvers including: signaling, braking, using the headlights, and so on.
It's in your best interest to ensure your vehicle is in great shape and all its features function accordingly.
You could fail the test just for not running a general inspection either at home or with your local mechanic.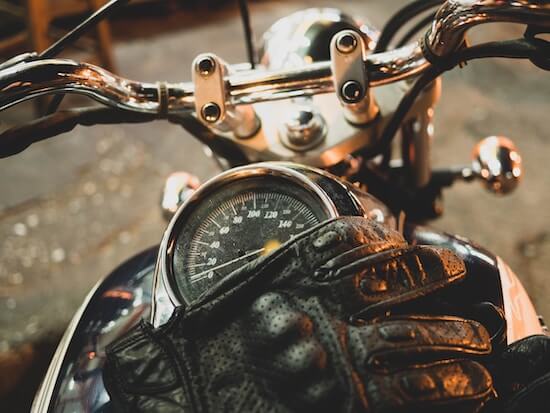 #5 Practice is the way forward
Like any other test, practice is the key to success. You cannot rely on your theoretical knowledge, nor expect to pass when you are not 100% confident about your skills.
If you want to practice, consider taking your motorcycle to areas where you put your skills at edge.
Ride through intersections, practice parallel parking, or even consider merging onto the freeway once your confidences increases.
#6 Be punctual
Punctuality sets you up for a great start. You don't want to give a bad impression or encourage your examiner to cancel your test.
Hence, plan your trip to the DMV with anticipation and arrive at least 15-20 mins early. You will need to show that you are serious about getting a license.
Don't forget to bring a licensed driver and your permit to avoid unnecessary last-minute hassles.
#7 Turn your phone off
Replying to a message or taking a call during your test is not only illegal but also a brutal way to fail your test.
Unless you don't mind re-taking your test, be extra cautious about your actions.
If you can't live without your phone, consider leaving it at home or, at least, far from your reach so it doesn't impact your performance.
#8 Keep your cool
You won't be scoring point, nor improve your riding by panicking throughout the test.
The calmer you remain while on the road, the less mistakes you'll make, which results in better performance.
If you are having trouble remaining calm, take a deep breath and keep positive thoughts in your mind.
#9 Look straight ahead
By looking straight ahead, you'll be able to detect hazards on the road ahead of you.
You also need to look ahead of you to anticipate others' maneuvers and take informed decisions while following the instructions of the examiner.
There are times in which you need to check your mirrors or the speedometer, but that wouldn't take long.
The motorcycle driving test requires applicants to be fully prepared and confident enough to handle challenging maneuvers.
If you have any other tip on how to pass the test, please let us know in the comments below.
SEE ALSO: Motorists: Driving In Miami Can Be Tough, But So Are You