You love your car. But do you really, really love your car? Enough to name your baby after it? What if it's a Jeep or a Mini; can you really see yourself calling your little boy Mini? Whether or not you're open to this route of baby naming, research from Uswitch shows many would.
Use eTags© to Quickly Complete Your DMV Service. Renewals, Title Transfers and More, All Online!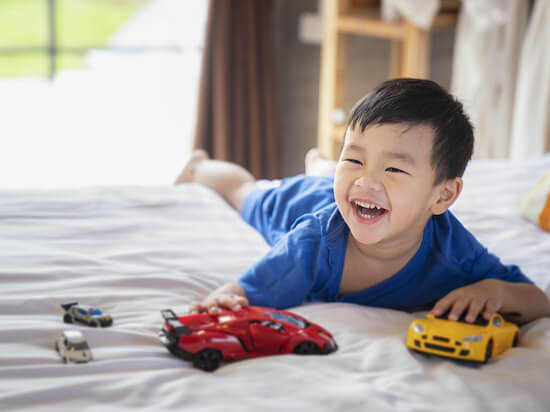 Car brand stock shares go up when car is popular
A 2021 study led by car insurance specialists at Uswitch who analyzed around two decades of baby-naming patterns in the U.S. and UK. The pattern follows the rise and fall of certain car brands for the most part. For example, there were 47 girls named Mercedes in the U.K. in 2014. Yet, that number dropped to 17 a few years later—a decline of almost 17%.
Now let's take a look at the value of a share of stock from Daimler AG: the manufacturers of Mercedes-Benz. If you take a look at the share value from 2014-2015, you'll find a rapid increase. Then, it drastically loses value as it nears 2019. It's not a coincidence that the popularity of this name follows a similar path.
Car-inspired names reflect patterns in the automotive industry; there are fewer people named Mercedes but more named Tesla
25% more Americans named Tesla since 2014
On the other hand, the study notes the rise of the popular electric vehicle company, Tesla. It's true that Tesla didn't take the spot for the most popular car-inspired name. But it's also true that there's been a 25% uptick in Americans named Tesla since 2014. When this EV company hit record American sales in 2016, so did the popularity of its name!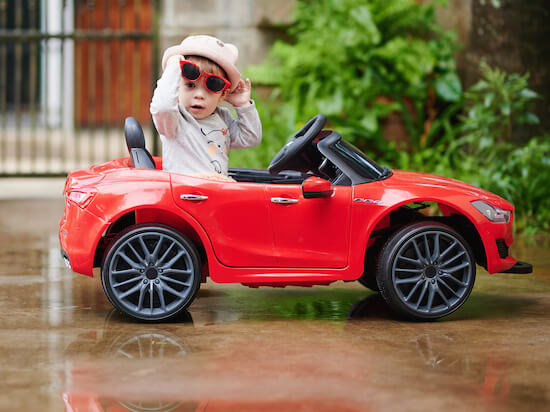 You might think the popularity of the Tesla name has nothing to do with the sales trend of the eco-friendly ride. But that's not the case. Tesla was created in 2008, at a time where no American claimed this name. One year later, and there are five babies named after this EV industry leader. The same isn't the case in the UK, though. It's not just sales trends alone that influence what people name their kids, it's also where they live.
Morgan is the most popular vehicle-inspired name for both boys and girls in the UK
There are unique baby name trends in the UK
Americans and Brits differ in more ways than what they call that tasty side that comes with burgers. The most popular baby name as a whole in the UK is Morgan. Data shows that there have been 15,357 boys and 9,402 girls with this namesake inspired by Morgan Motor Company, an English car manufacturer, since 2000.
After Morgan, the most popular names for boys and girls are:
Boys' car names in the UK
Austin
Lincoln
Cooper
Hudson
Aston
Prince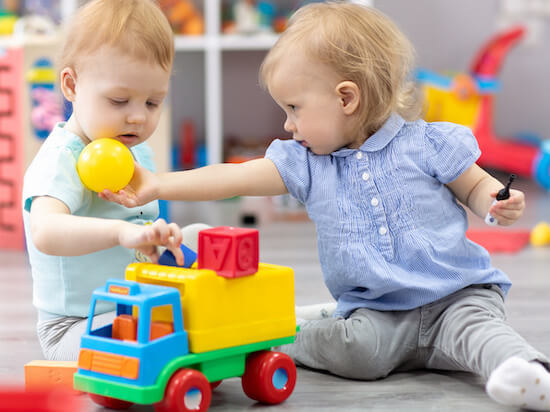 U.K. girls' car names
Kia
Mercedes
Clio
Lexus
Jazz
Porsche
These names may not stand the test of time soon. Uswitch writes that there's been a 57.1% increase in boys named Ford and a 44.2% rise in girls with the name Lotus. Thankfully, there hasn't been a rise in the name Volkswagen (for now).
Car-crazy Americans name their kids differently (sometimes)
Unsurprisingly, the U.S. takes inspiration from a different set of cars than their British counterparts—in some ways. The top car girls' name is Morgan, just like in the UK. However, that changes with boys' names.
In the U.S., car-inspired names for both boys and girls include Cooper and Bentley
Austin is overwhelmingly the top choice for baby boys' names (171,670), likely inspired by the Austin Motor Company. A glance at Uswitch's data shows that Americans choose to name their kids after automobiles more than parents in the UK That's not the only difference between these nations.
After Morgan and Austin (respectively), the top baby car names in the U.S. include:
U.S. boys' car names
Cooper
Devin
Hudson
Lincoln
Bentley
Holden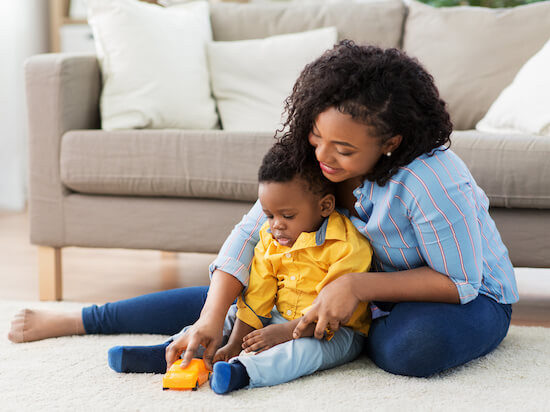 American girls' car names
Mercedes
Devin
Lexus
Bentley
Austin
Cooper
It's worth noting that there are more girls named Morgan in the States than all the other names combined. Another fact that's noteworthy is that boys are named after vehicles much more than girls. Research shows that there were 764,000 boys with automobile-related names in comparison to 142,000 baby girls in the U.S. That's a ratio of 382 : 71.
Between 2000-2019, there were 622,000 more boys with car-related names than girls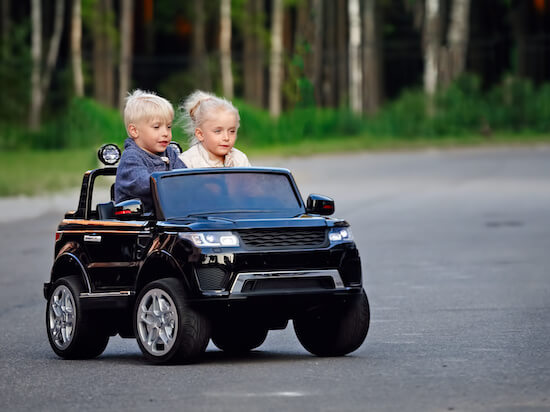 The main takeaway is that it's not weird to name your kid after your car. When your newly-registered car sparks an idea for the name of your newly-born baby, embrace it! It's not even a unique idea with the hundreds of thousands of kids floating across the globe with a vehicle namesake. So, when your child asks the story behind their name, tell them with pride (unless you name them Volkswagen, that is).