Home to beignets, Cajun delights, iconic jazz, and 3.8 million registered vehicles, Louisiana is a melting pot of French, African, and American cultures. And when it comes to Louisianians' favorite rides, the OMV reports top three are: Honda Accord, Toyota Camry, and Nissan Altima. For pickup truck lovers in the Pelican State, the best-selling brands are Ford, Chevy, and GMC.
Use eTags© to Quickly Complete Your DMV Service. Renewals, Title Transfers and More, All Online!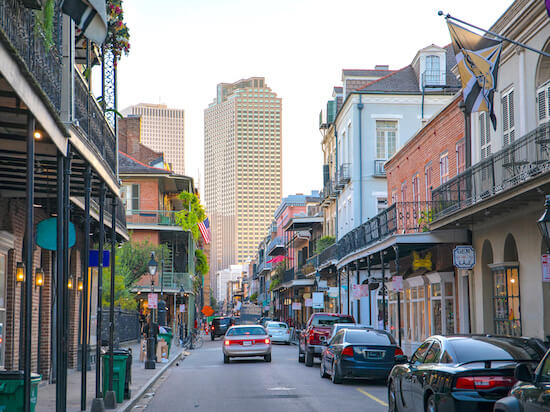 According to the LA OMV, the most popular car colors in Louisiana are white, black, and white, while the least favorite are teal, camouflage and taupe
Are you looking for a new set of wheels in Louisiana? If you're buying from a private party, you'll have to take care of the paperwork yourself. It's not complicated, especially if you choose to complete it online. Once you find the car, SUV, EV, or pickup truck you like, you must transfer the title which will sign over the vehicle ownership to you, AND register the vehicle so you can drive it. Registration includes a card, license plate and sticker.
Form DPSMV 1799, original title, and notarization
You have 40 days after your purchase to transfer the car title in your name. You must complete the vehicle application form, known as Form DPSMV 1799. That's where all car details are, including make/model/color, driver's license number, lien holder information (like a bank or credit union that's helping you finance the vehicle) if applicable and the like.
You also need the original title, the one the seller has, which he/she has to sign over to you. The current title must be notarized too. It has to include date of sale, selling price, and two signatures (seller/buyer). If those aren't listed, you must complete a bill of sale and notarize it.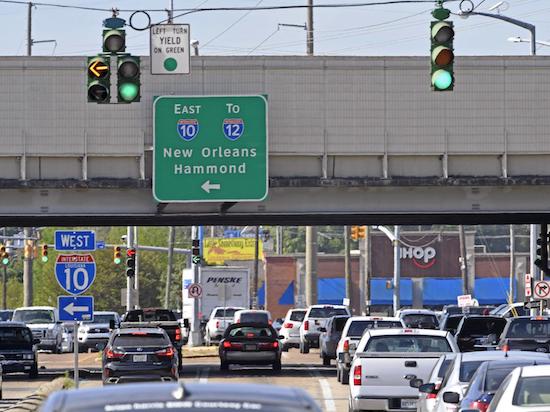 If the vehicle is less than a decade old, the title transfer must include an odometer disclosure statement or Form DSPMV 1606. Finally, you must be able to show that you carry Louisiana auto insurance and a copy of your Louisiana driver's license.
If your newly-bought car failed the Louisiana safety inspection, you can only drive home or to a business, with 30 days to repair for a clean inspection
Louisiana registration goes hand in hand with title transfer
Once you completed all forms mentioned above, just submit to LA OMV or with online third party like eTags for your registration items. The registration part is where Louisiana ID and insurance coverage count! All vehicles in the Pelican state must get a safety inspection at least every other year. Your inspection sticker will have an expiration date showing you when the next inspection has to take place. So if you just bought a car, you must get a safety inspection before registering your wheels.
If you're registering the vehicle in New Orleans, Kenner, or Westwego, Louisiana you must get the safety inspection at your city's local Louisiana OMV. In other words, you can't go to a state safety inspection station. For instance, East Baton Rouge and Iberville parishes registrations have to be done there.
Smog inspections are required for a few LA parishes
Not all vehicles require an emissions test in Louisiana. But if your newly-bought car is gas-powered, weighs less than 10,000 lbs, and is registered in Ascension, East/West Baton Rouge, Iberville or Livingston parishes, you need a smog check. The emissions test checks your on-board computer system, catalytic converter, exhaust gas recirculation, air injection, and more.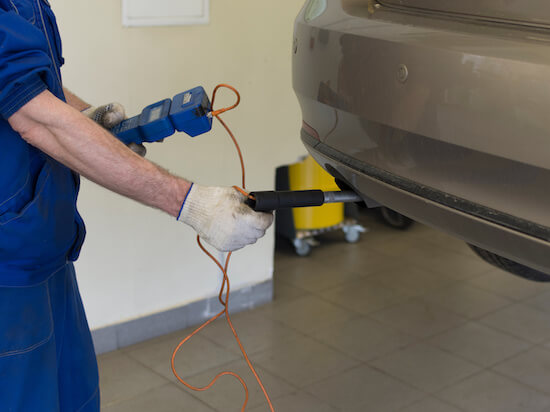 If your vehicle is over 25 years old and used primarily in car shows, parades, and exhibitions you don't have to complete a safety inspection
Title and register your car, pickup or SUV online
If you want to bypass having to go into the Louisiana OMV, you can apply for your title transfer and registration documents plus license plate online with eTags. You can transfer your plate too, instead of getting a new one. Just submit a few details online including VIN number of the vehicle you bought, contact info and shipping address and you're well on your way to driving in the state of Louisiana.
eTags operates in eight states providing various services for DMV/OMV paperwork including title replacement in case your seller has lost theirs. Or you do, in the future.
Happy driving!