A vehicle lienholder, typically the financial institution of where you bought your car such as Honda Financial Services or Toyota Financial, has a legal right to the vehicle. They're the ones to "actually" own the vehicle until you've paid if off completely. Think of a lienholder as an auto loan lender; they hold the lien to your vehicle, be it a car, truck, SUV, motorcycle and the like.
Since your auto loan lender holds the lien on your vehicle, they also hold the title certificate. When you purchase a vehicle, the lienholder, aka auto loan lender, files the lien with New York State Department of Motor Vehicles. Once the car's loan is fully paid off, the lienholder sends a lien release document to the New York DMV, so that the car's title certificate can be updated and transferred to you. Then, the vehicle officially becomes yours, and as the vehicle owner you hold the title and can sell your vehicle if you want.
According to the Federal Bank Reserve of NY, in the third quarter of 2020, auto loans in New York increased by $17 billion
What are the rights of a vehicle lienholder
While you're repaying your auto loan, as the legal owner of your vehicle, the lienholder is allowed to repossess your car if you don't make your monthly car payment. This can hurt your credit score and lose your vehicle.
Save Money on Your Auto Insurance Bill, Compare Quotes Fast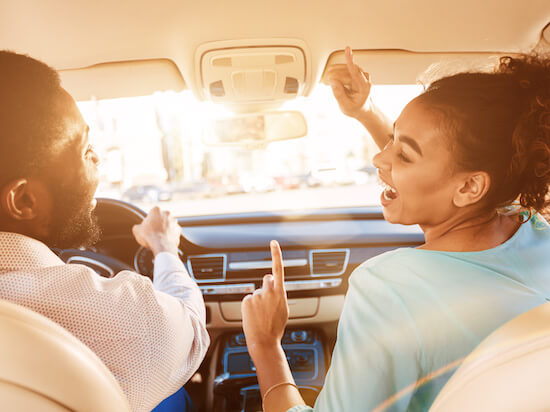 If there are any personal belongings in the vehicle, your lienholder is required to return them to you. Also, a lienholder is allowed to required specific types of insurance coverage util the loan is paid off.
How to remove a lienholder with the New York DMV
When you decide to sell your vehicle, please note you don't have to remove a lien from the title certificate. You can just give the original title certificate and original lien release, which is a separate document confirming that the vehicle is paid off in full, to your buyer.
New York state has a little over 12 million licensed drivers (2018), with a tad over 250,000 vehicle registrations in New York city alone and Queens over 837,000
What if you want a lien free title in NY
If you want your New York title certificate to have no lien on it, now that it's yours, you can remove the lien by mail. The New York DMV needs proof that the lien was satisfied; asking you to mail in original documents as copies aren't accepted.
The NY DMV also needs your original certificate of title as well as a $20 money order or check to the Commissioner of Motor Vehicles. Mail all those documents to Lien Release, NYS DMV Title Services, 6 Empire State Plaza, Albany, NY 12228-033.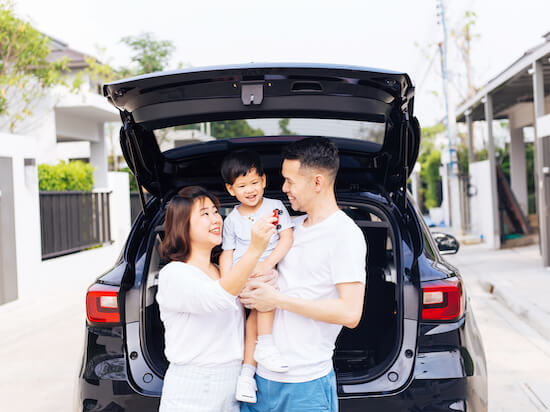 In return, about two to three months later, you will get a title certificate that doesn't list the lien. The NYW DMV will mail you the "new" title, you can't actually go to a NY DMV office to process this lien removal.
What is considered proof that the lien on your vehicle has been satisfied (paid off)
You can ask your lienholder to send you a Notice of Recorded Lien and have an authorized officer of the lienholder sign it. This Notice is also called form MV-901, which you can provide to the NY DMV as proof that you've paid off your auto loan.
You can also request a letter from the lienholder. It must be printed on an official letterhead of the loan company, and again, an authorized officer must sign it. It's important that the letter states the vehicle in question (yours) and that the lien was satisfied. If the lienholder is a person, meaning if your auto lender was an individual versus a loan company or financial institution, then that letter has to be notarized.
Some lienholders in NY are set up with the DMV's Electronic Lien Transfer system (ELT), so they can file to remove the lien electronically. You'll need to send in your title and proof lien is paid off and they'll send a new title to you.
Yes, you can transfer a NY title with a lien listed on it
As mentioned before you don't have to have to remove the listed lien in order to have the title certificate transferred to you, even if you're looking to sell your vehicle. As long as you give the buyer/new owner the original proof that the any lien listed was paid off/satisfied.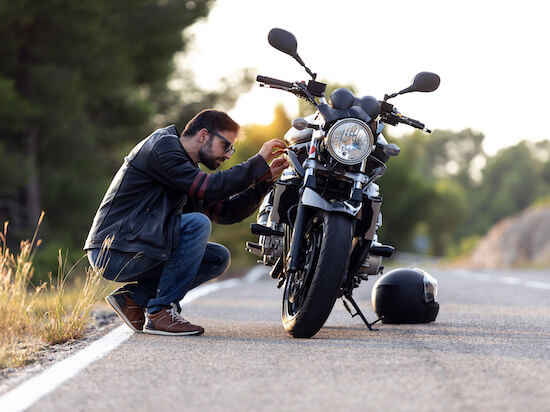 The NY DMV will accept the title and proof that lien was satisfied when the new owner/your buyer will register and apply for a title. When the DMV processes the new title certificate for the new owner, the lien will be removed. Please note that is the new owner doesn't provide that proof, the lienholder will still be listed on the title.
If your vehicle is registered in NY and you receive your title (once vehicle is paid off) from a lienholder who's out of state, send the title to the Title Services Bureau in Albany. The DMV will send you a NY title certificate, with no extra fee because you paid the title certificate fee when you registered your vehicle in NY.
What to do if your title is lost but you still need to remove a lien
Simply send by mail an Application for Duplicate Certificate of Title which is form MV-902 and the original proof that the lien has been paid off. You can also apply for a duplicate title in a NY DMV office, in-person. It will cost you $20 and you'll get a lien free title.