A truck title gives ownership to its driver. Any time a vehicle is bought or sold, there's a new registered owner for the vehicle so the certificate of title has to be transferred to that new owner. Even if the pickup truck is being gifted or inherited, there's still needs to be a transfer of ownership. A change of ownership can also take place when there's a name added or deleted to the certificate of title of a vehicle.
Use eTags© to Quickly Complete Your DMV Service. Renewals, Title Transfers and More, All Online!
A change of vehicle ownership also happens when there's a satisfaction of lien, meaning the vehicle loan has been fully paid off
The trouble with NOT transferring a vehicle title
When a truck title isn't signed over to the next owner legally, there can be many problematic consequences. For example, if the person who's bought the vehicle from you gets into an accident, you could be held responsible since you're technically still the owner.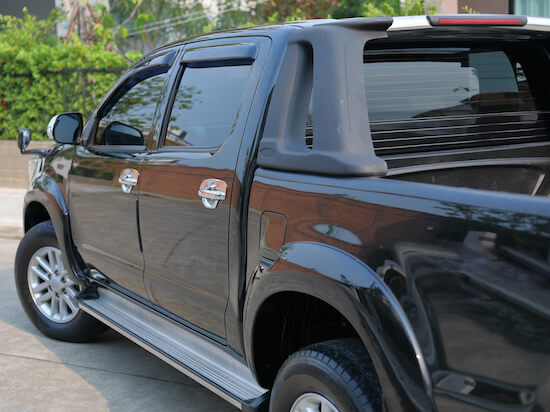 When you legally sign over your pickup truck title to a buyer, you release yourself from any future obligations and make the new buyer solely responsible for the vehicle. Anything that happens, from future repair payments to insurance lapses, towing fees and anything else, you won't be responsible for it since you transferred the truck title properly.
From July through September 2020, the Ford F-Series, Chevy Silverado, RAM Truck, and GMC Sierra lead top overall sales
Go To Department of Motor Vehicles (DMV) or Go Online
You can transfer a truck title in-person at your local DMV, depending on where you reside. Or choose to transfer ownership of your vehicle online, with a motor vehicle services company such as eTags. There are no in-person visits, waiting for your turn, or taking off work, since it's all done online via tablet, cellphone, or computer.

With eTags, there's a title specialist dedicated to helping customers complete the transfer of ownership. Customers can ask questions and/or receive assistance to successfully complete the pickup truck title transaction. They have to answer a few questions about the vehicle as well as upload a few documents including a copy of ID, title images, and perhaps some forms depending on specific transactions. Once the order is updated and verified, the new truck title is sent by mail and legitimizes the new owner.
5 Tips for a smooth pickup truck change of ownership
• Write a bill of sale: it's always a great idea to have proof of the actual vehicle sale. The Bill includes all the details about the vehicle such as VIN number, model and make, and so on, as well as the price and signatures of both seller and buyer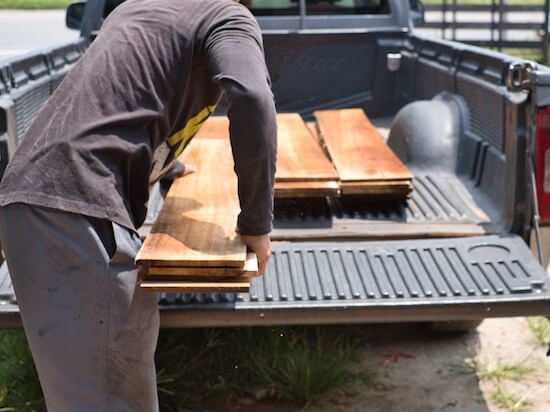 • Write the right name: sounds silly, but some people forget that they're using their married name in their day-to-day, but when signing over a title you have to sign with the signature that matches your name as it appears on the printed title
• Use black or blue ink: no reds, coloring markers, or any white out; write clearly and use blue or black pen since it holds better over time
For 43 straight years, the F-Series has been the most popular line of pickup trucks in the United States
• Double check VIN: make sure the VIN number on the title matches the VIN number on the truck so the buyer won't have any trouble registering the vehicle so they can legally drive it around on public roads
• Sign in the right spots: the seller has to sign on the seller's dotted line, and the byer on the buyer's dotted line. If these are mismatched, the transfer of ownership will have to be redone