Car accidents happen everyday regardless of where you live. There's about 6 million car accidents every year in the U.S., with about 2 million people suffering permanent injuries and about 90 deaths per day annually. Car crashes are obviously stressful and can be traumatic at times, but it's important to remember that you have to act fast if you're at the center of an unfortunate situation. To stay safe and protected, you need to follow the steps listed below.
If you were at fault or responsible for a car accident, your first obligation is to stay on the scene in a safe location. Note that refusing to cooperate with information exchange and/or pulling over your car after an accident could result in expensive fines, license suspension, or even jail time.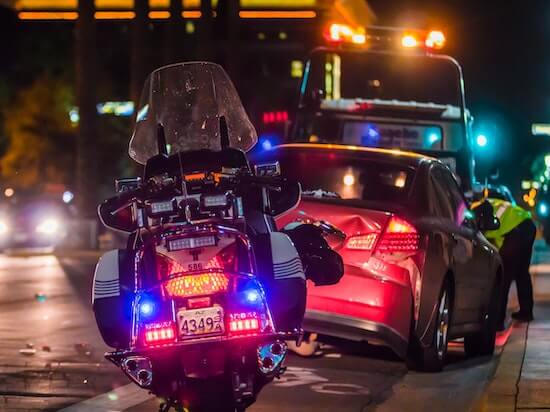 It's in your best interest to stop and remain at the scene in a safe location that doesn't disrupt traffic. If you are a victim of a hit and run accident, here's how you can handle your case accordingly.
Save Money on Your Auto Insurance Bill, Compare Quotes Fast
Gather information to support your case
If the at-fault driver hits your car and escapes the scene, gather as much information you can so you can offer details to police officer on the scene. The more details the better chances you have to finding the person responsible for hit and run as well as the expensive damages that come with the collision.
Use this checklist to record relevant information about the accident.
License number
Car make and model
Color of the vehicle
Year of the vehicle
Time and location of the car accident
Name and contact details of key witnesses
Direction the at-fault driver escaped through
Proven images of the scene and damages to your vehicle

Contact the police immediately
It's your duty to call the police right away to report the hit and run accident. Provide the following information:
Information about potential witnesses
Location of accident (be specific)
Direction the at-fault driver escaped through
Call your auto insurance agent
This is an important step since it will allow your claim process begins. At this stage, your insurance company could arrange towing and a rental car depending upon your car insurance policy.
If you had the opportunity to collect information about the at-fault driver and his/her insurance details, you'll be able to file a claim the other driver's auto insurance provider.

At times, having a minimum auto insurance policy does not help you covering the expenses that arises from hit and run accidents. For that reason, cautious drivers sign up for an uninsured motorists insurance policy to be protected from those drivers who lack of insurance or have no money to pay for the damages and injuries they cause.
Stay protected and never let things catch you by surprise. Remember that your safety comes first.