Before delving into the matter of what happens to your old tires when you replace them, let us take a look at those factors that help determine when tires need to be replaced. There is no empirically proven way to tell precisely how long a tire will last. Certain factors like tire design, road conditions, climate, driving habit, and general care and maintenance of the tire collectively determine the mileage and life span of a tire.  With a general recommended usage span of 5-10 years, it is advisable that you check your tires on monthly basis for signs of defects.
Indicators that it is Time to Replace your Old Tires: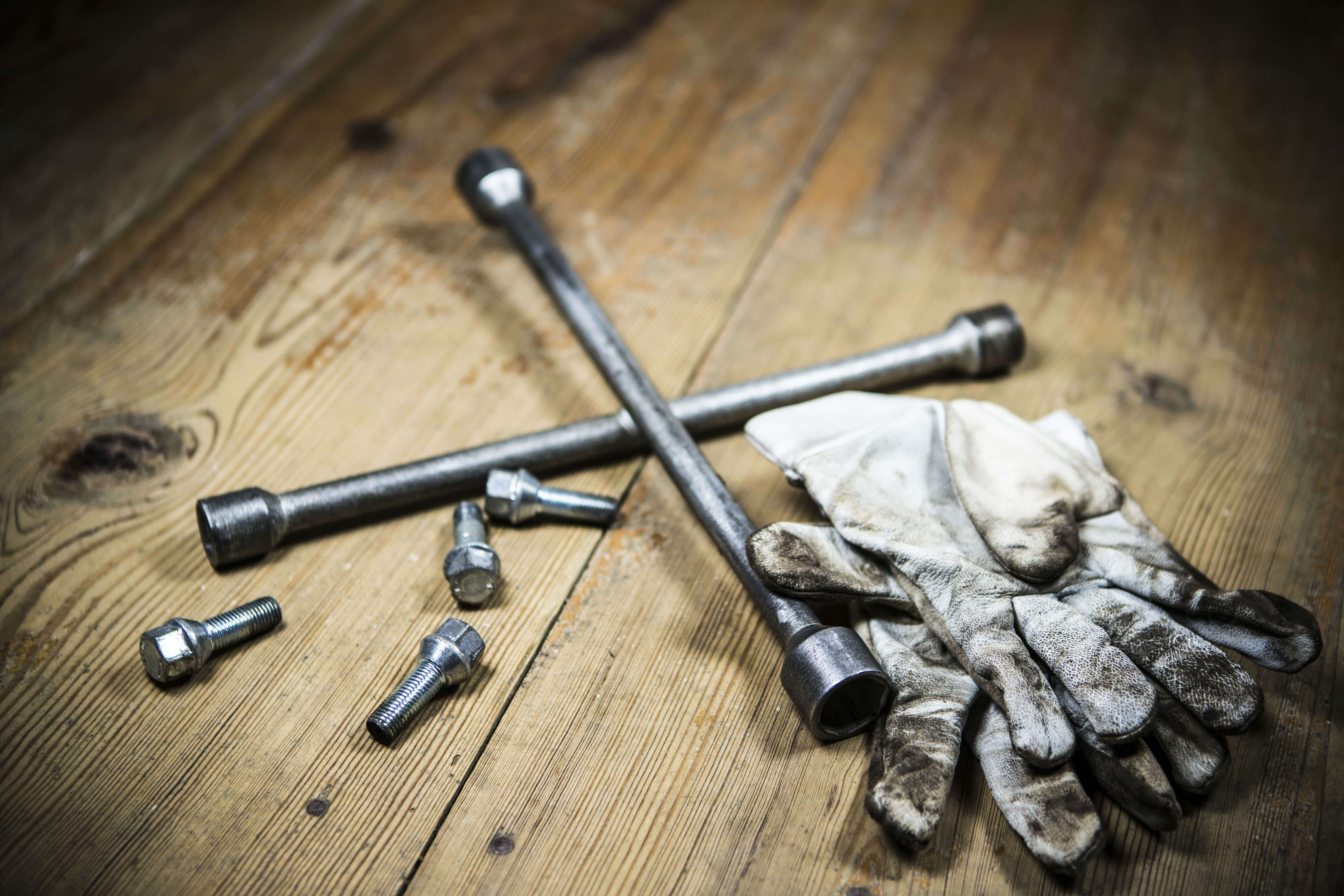 When the tire tread has been worn beyond the tread depth level recommended for safe driving. Most tires have tread wear bars/cords that are exposed as the tread wear approaches the recommended depth limit.

When you observe uneven tread wear on the tire.

When unusually large number of unwanted debris like nails and rocks are embedded in the tire.

When you notice extensively damaged areas in the tire, especially when they defy repair.

When you observe damaged valve caps.

When you observe bulge(s) and blisters on the sidewall of the tire.

When you have used the tires for more than 10-12 years, you shouldn't need a crystal ball to know that it is time to replace them. The manufacturing date (DOT Number) of a tire is usually imprinted on the sidewall of the tire.
Although tires were originally made from naturally occurring rubber, most of the tires we use today also contain non-biodegradable chemicals and synthetic materials. It has made the burning of tires which used to be the normal practice hazardous to the environment. Over the years, this has come to be a big source of global concern to environmentalists who decry the challenges associated with the management of discarded tires. In response to this, a lot is being done to devise ways of reusing and recycling old tires.
Save Money on Your Auto Insurance Bill, Compare Quotes Fast
Some of the popular ways in which old tires are put to practical use include using them to craft items like tugboat fenders, swings, and go carts, using them as fuel for cement kilns, using them in the construction of special houses termed "energy efficient", and as flower pots around the home. Tires can also be melted, and the rubber remolded into products like solidified tires for toys, and mowers. They can be put to engineering use as construction barriers on highways, as bumpers on docks, or recycled and used in making things like rubber-fortified asphalt and rubber granules for artificial turfs.
In some cases, old tires which are still in reasonably good condition are retreaded and resold either locally or exported to other countries. If done using approved retreading technique, this practice is perhaps the safest and most economical way of managing used tires. With concerted effort, mountain high stockpiles of discarded tires will soon be a thing of the past, not only helping to protect the environment, but also with attendant economic gains.