Stay home is the main message from the CDC, as the holiday season is in full swing. Traveling, by air or by car, can increase your chances of getting and spreading the coronavirus. Experts expect another surge in December, January, and February, as hospitals beds are filling up, and the country wonders how the Covid-19 vaccine will be distributed nationwide.
Use eTags© to Quickly Complete Your DMV Service. Renewals, Title Transfers and More, All Online!
December brought on 213,000 new coronavirus cases across the U.S., with at least 2,500 fatalities in the first three days of the month. The CDC says as many as 19,500 could die of the virus during the week of Christmas.
California is days away from new stay-at-home orders
So far, according to the Washington Post, there have been over 14.1 million infections and 275,000 fatalities in the U.S. due to Covid-19. Many haven't seen their families in months since the start of the pandemic lockdowns, and social distancing guidelines. And many Americans are now desensitized to it all, and ready to travel by air or car to be with family while taking safety precautions.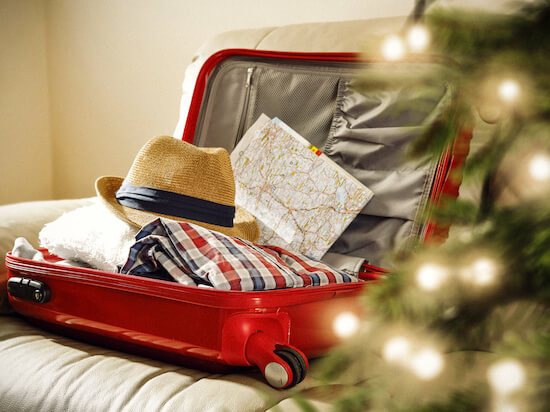 Holiday travel during Covid-19 by airplane
If you choose to travel, the CDC recommends getting a Covid-19 test one to three days before your trip, and again three to five days afterward. Upon return from your travels, reduce all non-essential activities for seven days or ten days if you don't get tested when back home. Keep washing hands, wearing face mask, and practicing social distance. The CDC also suggest you get a flu shot before flying.
If you've been in contact with someone whose infected, please note the CDC has revised quarantine guidelines to 10 days instead of 14. Quarantine is set for a week if you get tested. Don't forget to contact your airline or travel restrictions for specific details on how they handle boarding their flight, there may be added guidelines to the CDC's. For example, those traveling to Canada are required to to turn in an application prior to flying through website or app called ArriveCAN to enter the country.
The U.S. right now is at a level 4: very high in risk assessment by the CDC, while Barbados and the Seychelles are at a moderate level.
Higher risk of getting infected
Even if you travel by air, remember to follow the general safety guidelines from the CDC. The following can put you at a higher risk for the coronavirus:
• Going to a large social gathering like a funeral or party
• Attending a mass gathering like a concert or parade
• Being in crowded places like restaurants and fitness centers
• Commuting on trains. and buses or going through airports
• Traveling by cruise ship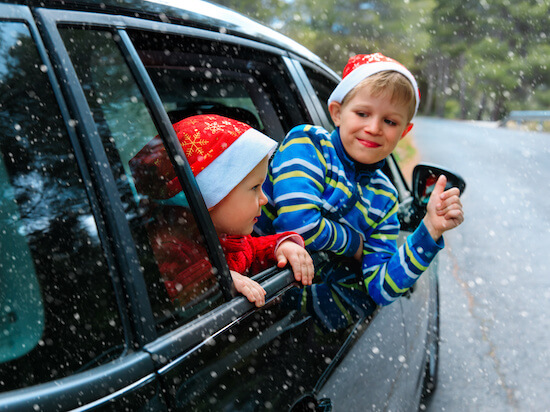 Holiday travel during the pandemic by car
If you're willing to skip the flight, but still want to be home for the holidays, driving may be the answer. A quick road trip is another alternative to traveling by air. It's crucial to prepare your vehicle in advance, to ensure it's fully functional so you don't risk having to go see a mechanic in the middle of your journey or call roadside assistance. The key is to minimize contact with people and exposure in general.
READ ALSO: SAFETY: HOW TO DISINFECT YOUR CAR DURING CORONAVIRUS
Check oil, fluids, breaks, tires, and anti-freeze if you're traveling in cold weather. It's always a good idea to prepare a car emergency kit and keep in your vehicle. You can include jumper cables, blankets, maps, some people even keep a bit of sand in case they need better tire traction. Add disinfecting wipes, bandages, hand sanitizer, face masks, snacks and toys if you have little children, and anything that might be hard to find while on the road.
If you choose to rent a car, make sure you book from a rental company that has rigorous cleaning standards such as Enterprise or Alamo
Disinfect and roll your windows
In your own vehicle, sanitize every area including seats, center consoles, steering wheel, various compartments like cup holders, exterior handles, even key fobs and so on. While on your trip, minimize restroom breaks and going into stores or drive-thrus along the way.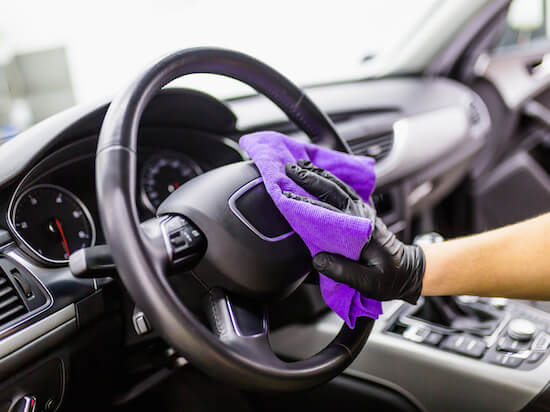 Keep your windows cracked, rolling them just a couple of inches to increase air flow as you want fresh outside air to enter the vehicle. When arriving to your final destination, hunker down with loved ones for about a week and a half to minimize exposure.