Most U.S. states share similar driving rules and how to share the road with others. Nationwide, we require driver licenses and vehicle registrations, we have traffic lights, speed limits, motorcycle laws, and so on. Even though we share plenty of similarities, every state has its own unique driving laws.
Use eTags© to Quickly Complete Your DMV Service. Renewals, Title Transfers and More, All Online!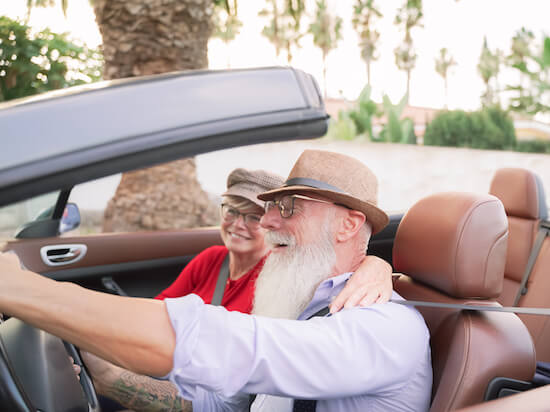 For example, in Rockville, Maryland publicly cursing is illegal there. So if you're caught yelling curse words in a road rage fit, you could be fined up to $100. When it comes to hunting in California and Tennessee, it's a crime to shoot an animal from your car.
SEE ALSO: 6 SHOCKING ROAD RAGE STATISTICS
In FL, always park on the right side of the road, unless it is a one-way street, and don't park more than a foot away from the curb
67% of Americans plan to travel this summer, FL is a top destination
As many Americans have started to plan out their summer vacations, many of them will be renting a car (after flying in) in another state, or driving their own RV or motorhome through various states.
Tripadvisor says 67% of Americans plan to travel this summer, and 74% of them will stay within the U.S. Florida, along with Mexico, are the top two destinations for summer vacations this year. After being cooped up for so long, people can't wait to get outdoors and enjoy fun in the sun.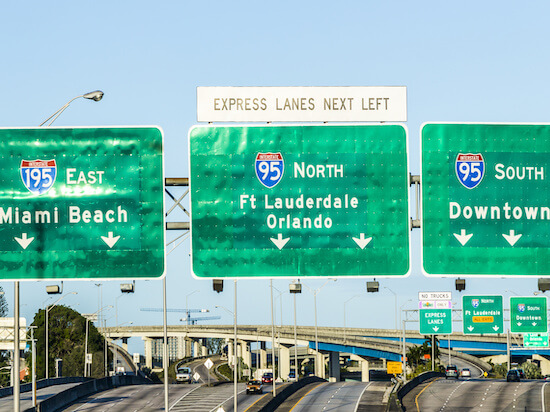 Top vacation rentals in Florida
Orlando, Miami Beach, and Key West are all top destinations this summer. Miramar, Siesta Key, Anna Maria Island and Sarasota are considered "emerging destinations" since these cities are all becoming more popular with vacation rentals. These destinations have had over 150% growth in rentals in the last year.
The Sunshine State has some of the busiest roads in the country thanks to so many tourists, so it's smart to know the rules. In 2019, Florida attracted a record 131.42 million tourists.
If you come across an aggressive driver, pull over safely and call *FHP (*347) or 911 from your cell phone if possible, providing the license plate and/or a brief description of the vehicle
Driving too slow In Florida
If you're driving too slow, you can get a ticket in Florida. To be more specific, it's illegal for drivers in Florida to drive 10 mph slower than the posted speed limit, on all roadways with two or more lanes going in the same direction and fail to get over for faster vehicles approaching from the rear.
If you're driving too slow, you can get a ticket with a $60 fine and receive a three-point moving violation penalty against your driver license. This law doesn't apply to drivers in the left lane preparing to turn left at an intersection.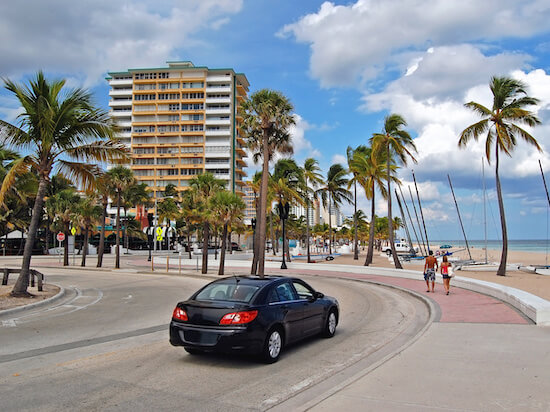 FL speed limit standards: In a 70 mph zone, you need to be at min of 50 mph
Speeding is responsible for one third of all motor vehicle fatalities. figures from 2016 – the most recent that have been compiled – show that speeding and aggressive driving were implicated in nearly 14% of Florida's fatal crashes.
That year, there were 2,935 crashes that resulted in 3,176 fatalities in Florida. Last year, during a time where there was significant less commute due to the pandemic, the Sunshine State handed over 54,000 citations for speeding to registered drivers.
Every passenger in the vehicle under the age of 18 must be restrained by a safety belt or by a child restraint device, regardless of seating position
In Florida, the municipal speed limits are 30 mph, so are the business and residential areas. School zones are 20 mph. The speed limit is 70 mph on interstates, 65 mph on a four-lane divided highway (with a population of 5,000 or more), and 60 mph on other state highways.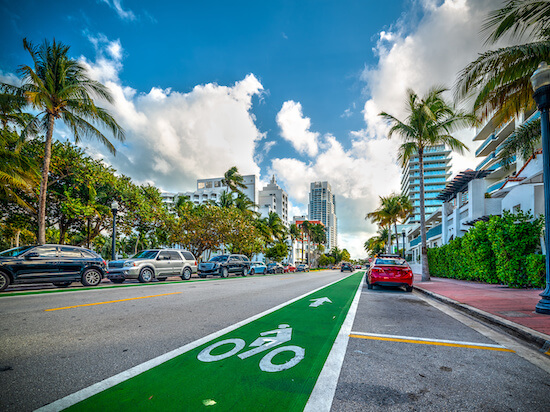 Passing a cyclist: leave at least three feet of distance
In the Sunshine State, a bicycle is considered a vehicle. Just like a car, SUV, motorcycle, or minivan. So cyclists have to abide by the rules of the road. Others sharing the road must yield the right of way to bikers. Florida also requires motorists to leave at least three feet or more when passing a bicyclist.
Cyclists must ride with traffic, and never against it. 127 Florida bicyclists lost their lives in bicycle accidents, in 2019 it was 155. Palm Beach county had 350 bicycle crashes last year, with nine fatalities.
In 2020, the Florida Department of Highway Safety and Motor Vehicles noted there have been 5,082 bicycle crashes
Put the phone down
For several years now, it's illegal to drive and text in Florida. If you're caught for texting and driving, you'll get a non-moving traffic violation with a base fine of $30. But there are court costs and other fees added to the base fine. A second offense within five years will cost you $60 base fine and three points against your driver license.
Move over for emergency vehicles
The Move Over Act legislation requires drivers to move over a lane (safely) for a stopped emergency, law enforcement, tow trucks, sanitation, and utility service vehicles. If you can't move, slow down your driving speed to 20 mph under the speed limit.