If you've had your car for years and years now and it's getting too expensive to keep repairing it, junking your vehicle may be an option. There are various ways to junk your clunker, depending on the paperwork you can provide. For many with older cars, titles get lost in moves, get damaged and even stolen.
You can get money for your junk car by dealing with scrap yards, junk car companies who pay cash on the spot, traditional dealerships or even a salvage dealer if you don't have access to your vehicle title.
In Florida, junk car buyers can purchase vehicles without a title. A salvage dealer can buy, sell, dismantle, repair, and can rebuild vehicles by using various car parts from, you guessed it, clunkers. So if you don't have a title, selling your car to a salvage dealer may be a good idea. There are a few guidelines you have to follow though in order to get paid for your junk car in Florida. Your vehicle has to be older than ten model years, must be valued at less than $1000 and you'll have to provide a thumbprint and driver's license.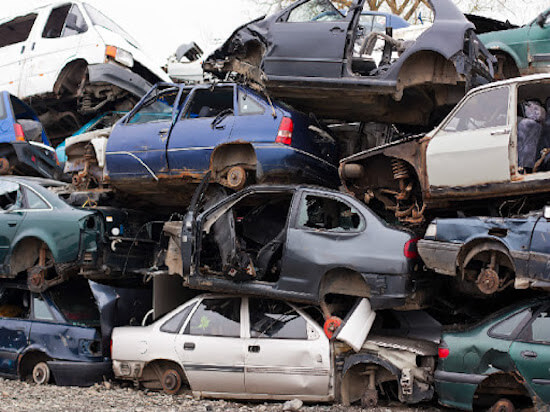 If you rather deal with the Florida DMV, you can junk your car and title by providing your certificate of title to the scrap yards. Sign the "transfer of title by seller" section so ownership is transferred and title gets junked. In the case of no title, fill out form HSMV 82101 to receive a duplicate title. You can also get a duplicate title online, by submitting an order on etags.com.
Save Money on Your Auto Insurance Bill, Compare Quotes Fast
Don't forget to surrender your license plate and registration. You can do so by going to your your tax collector's office, a license plate agency, local DMV, or even by mail and send to Direct Mail & Fast Title Services, 2900 Apalachee Parkway, A330, MS 72, Tallahassee, FL 32399. If you're sending it by mail, include a note that specifies why you're surrendering your license plate which in this case is junking vehicle.

If you're selling to a for-profit junk yard, you'll just have to answer a few questions about your car, agree to a price, and have them tow the car to their yard. Finally, just sign over the title to them. Make sure you research reputable company online, read reviews, and compare between a few bids for your car. One junk yard may give you more money than the next one.
Then the fun part starts…time to buy a new car. And when you're ready to register your vehicle in Florida, eTags can help you do everything online.