Travel is absolutely insane this summer. After being cooped up for over two years and now that negative Covid tests aren't needed to enter or re-enter the U.S., people are taking over airports everywhere. Especially in Europe, where capacity caps are becoming standard. For instance, Schiphol airport in Amsterdam currently serves no more than 70,000 travelers a day. Frankfurt Airport reduced the number of take-off and landings to 88 per hour.
Use eTags© to Quickly Complete Your DMV Service. Renewals, Title Transfers and More, All Online!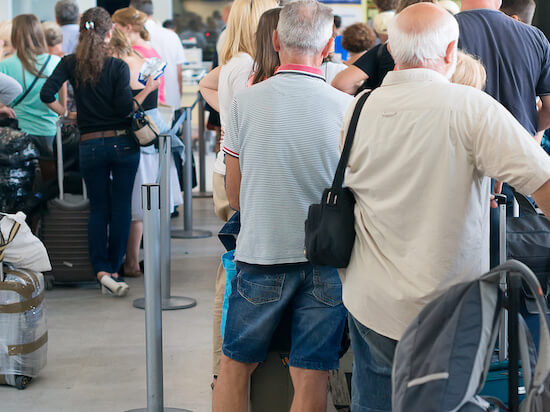 Huge hassles at every point of the journey
Excruciating long lines. Lost luggage. Overbooked flights. Missed connections. And more widespread disruption at every turn. In fact, FlightAware reports close to 122,000 canceled flights within, into or out of the U.S. in the first half of the year alone. By July 1, about 8,000 U.S. flight were delayed. 587 were canceled. On Saturday July 2nd, another 2,100 were delayed and 523 were canceled before noon. TSA screened 2.5 million travelers at U.S. airports on July 1st.
In June, Frankfurt Airport reported that June had about 5 million passengers traveling through the German hub
The Dept. of Transportation on canceled flight refund
With so many cancellations and delays, what does the law say about ticket refunds and/or compensation for your troubles? DOT says you're "entitled to a refund if the airline canceled the flight, no matter the reason, and you choose not to travel.
The same goes for flight schedule changes or significant delays, but it's important to note that "significant delay" isn't specifically defined. So a ticket refund in these cases depend on a few factors like for how long the flight is delayed and even the flight's length. So for delays and schedule changes, DOT says the airfare refund is on a case-by-case basis.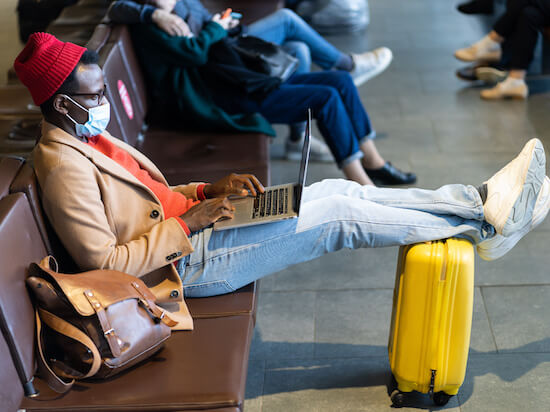 If your class of service is downgraded, you can get a refund
If your flight seat changes class, as in class of service, you're owned a refund by the airline. Say you bought Business Class, but we're involuntarily switched to Coach or any other lower class of airfare, DOT says you're entitled to a refund.
On a recent flight from Michigan to Minnesota, Delta Air Lines gave $10,000 to passengers who gave up their seats due to overbooking; the airline cut 100 daily flights this summer
If you can't use flight services you paid for, there's a refund for that too
Say you opted for a specific seat, like a window seat. Or you paid for wi-fi on your flight, or paid extra for checking in sports equipment or paid for priority boarding. If you didn't get to use a service and paid fees for it, you're entitled to a refund if flight was canceled, reschedules, or even denied boarding. For lost luggage, if the airline declares it lost, you're owed back the fees.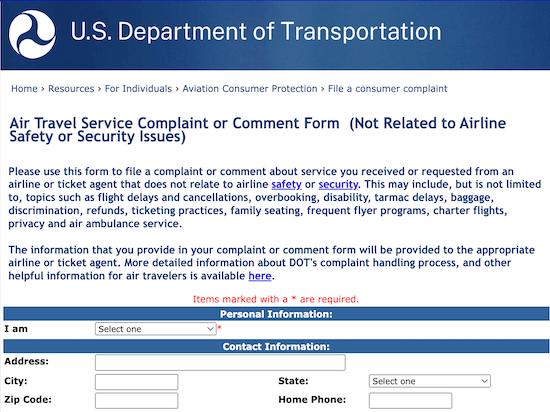 You have rights; don't accept credit instead of cash
There's never been a more crucial time to know your rights when it comes to flight cancellations and refunds. Airlines will probably try to offer you travel vouchers for trips you'll take at a later, future, date. But you don't have to accept credit instead of a refund, even if your flight was paid with frequent flier points plus taxes. When travel took a hit during the pandemic, airlines and airports laid off thousands of employees. Countless pilots also took early retirement packages. Now that travel is back, the entire industry is short-staffed aggravating the disruption.
How to get your refund for a canceled flight
The Department of Transportation states you should request your refund in writing for the airline or ticket agent. If you're refused the refund, file an official complaint against them with DOT with their online air travel service complaint or comment form.