For the most part though, there are similar regulations, restrictions, and steps to go through before drivers can become fully licensed. All 50 states and the District of Columbia have a three-stage graduated driver licensing (GDL) system that helps limit the risk of teen driving.
Use eTags© to Quickly Complete Your DMV Service. Renewals, Title Transfers and More, All Online!
The specifics differ a little, but most states have a strict age policy for when teenagers are eligible for their driving learner's permit. Drivers must hold their permits for at least 6 months, accumulate about 50 hours of driving practice, until they move onto an intermediate stage. That next step typically involves restrictions.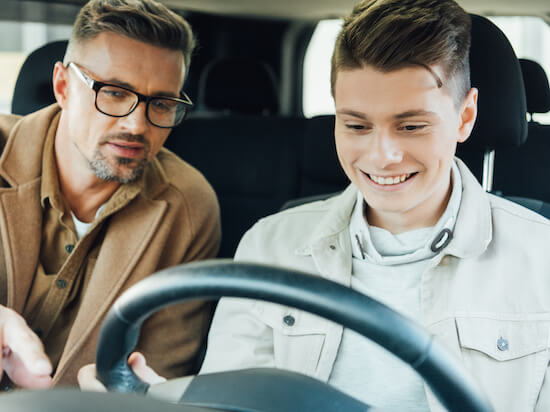 At age 14 and 6 months, individuals in Idaho are eligible for a driver's training instruction permit
For example, in Florida a teen with a driver's permit can only drive during the day, and until 10 pm once they've been three months behind the wheel. At 16 years old in the Sunshine State, you have to have had your permit for at least a year without a traffic conviction before you move onto the intermediate driver's license. Only then can they drive between 11pm and 6am.
Learner's permit tests & courses
A driver's permit allows you to get behind the wheel with licensed driver so you can practice driving to prepare you for your driver's license. You must practice your skills with a properly titled and registered vehicle in your state. To get your learner's permit, most states require a set of exams and requirements. For example, in Florida you need to complete a four-hour long drug and alcohol course. You also need to pass a vision and hearing test, as well as the learner's permit test, known as the Class E Knowledge Exam.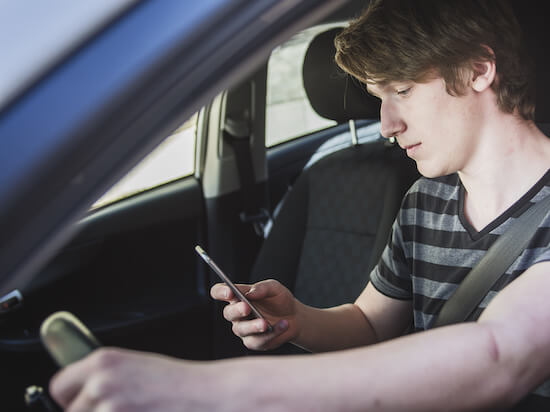 Teen distracted driving & fatalities
Teenage drivers are inexperienced which is why they're more at risk for car accidents, injuries, and fatalities. Driving safety starts with the basics just like anyone behind the wheel. Wearing your seat belt at all times, giving yourself enough distance between you and the other vehicles (no tailgating), no texting and driving, or even fidgeting with the radio. Nighttime driving restrictions also make for good driving safety habits.
In 2018, teen deaths were highest between 6 pm. and 9 pm—claiming 434 teen lives
According to the NHSTA, distracted driving was a reported factor in 8.5% of fatal motor vehicle crashes in 2019. For teen drivers, peer passengers, cellphone use, changing the radio, eating, or applying makeup are all dangerous distractions. The fatal crash rate per mile driven for 16-19 year-olds is nearly three times the rate for drivers ages 20 and over.
Teen drunk driving & consequences
It's illegal to drink under the age of 21, so a teen driver should always havea BAC of 0.0, even though it's 0.8 for those over the drinking age. Teenagers are 17 times more likely to die in a car accident when they have a blood-alcohol level of .08%. Drinking and driving exacerbates the inexperience of driving and immaturity even more, resulting in poorer decision-making skills, impaired judgement, lack of impulse control, loss of coordination, and more.
Typically, the adult allowed to supervise your driving practice for your learner's permit has to be between 21-25 years old
Getting arrested for drunk driving as a teenager is a criminal offense. Even teens under 18 years old are often charged as adults, and their DUI convictions will go on their adult criminal record. A juvenile record can impact someone in various ways including their future: such as going to their college of choice, getting a scholarship, even entering the military.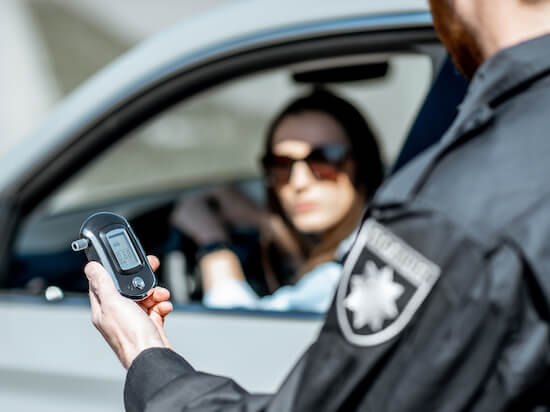 In Florida, minors 17 years of age or younger with a BAC of .02% or more may be charged with DUI and face a 6-month license suspension for a first offense. A teen DUI in some states can also result in a probation period of three to five years. In some cases, the court can even impound your vehicle or install an ignition interlock device. These days though, all states have implemented some kind of zero-tolerance law, just with varied BAC levels.
Driving safety around more vulnerable people and vehicle types
Watch out for all types of pedestrians, from children to mature adults, as well as motorcycle riders, bicyclists, emergency vehicles, and road workers. These are all more vulnerable types of the population, and may not be able to react fast to a dangerous situation.
In 2018, almost 7,700 older adults (aged 65+) were killed in traffic crashes
Children are the smallest of them all; less likely to be vigilant and obey the rules of the road. Take extra precautions around school zones and times of day where there are more likely to be kids around such as after school. Look behind you when exiting a driveway, and make sure you slow down in residential areas where children may be playing outside.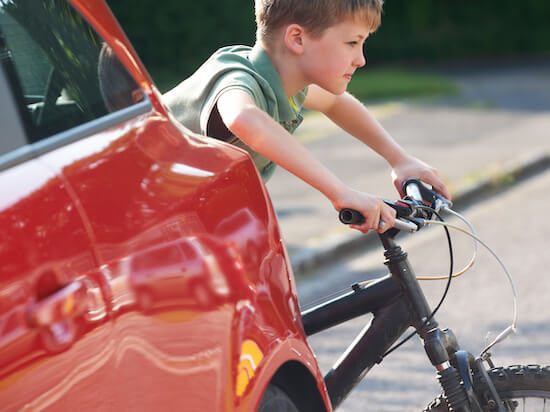 Older adults take more time to walk, cross streets, even get out of their car. They may be using walkers, canes, and the like. You may also be driving behind an older adult, so be patient. One in five drivers in the U.S. is 65 and older. They're twice as likely to have a medical problem that makes it harder to drive. Over 250,000 older adults were treated in emergency rooms for accident injuries in 2018.
A learner's permit a great responsibility and privilege. It's the first step to getting your driver's license. It's crucial you find out the eligibility requirements and restrictions in your specific state for a learner's permit.