Wyoming Driver's License Renewal Guide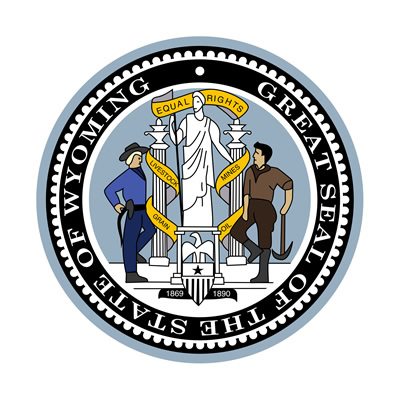 What do I need and how do I renew my Wyoming driver's license? Good questions.
How to Renew a Wyoming Driver's License
There is no grace period for renewal after expiration. If your license has expired you will have to apply for a new one in person.
Wyoming License Renewal Application
Wyoming driver's license renewal must be completed by mail or in person. Licensed Wyoming drivers are allowed to renew by mail once every eight years.
If an application form was mailed to you prior to the license expiration, you may complete and return it by mail.
If you did not receive an application by mail, then you must apply in person at a Wyoming DMV office or contact them directly at 307-777-4800.
Every eight years you are required to complete a vision test and a medical evaluation form and/or a vision evaluation form.
Military License Renewal in Wyoming
If you are on active duty in the military, you may renew your driver's license by mail as often as needed. Active military members must complete an application and email it to the address listed on the form.
You will be issued a new license with an updated photo once you are in person at a local DMV office. There is no renewal fee for active duty military personnel.
Military dependents may also renew by mail as often as needed, however, they will need to complete an application in person upon their return to Wyoming.
Wyoming REAL ID Driver's License Requirements
The state of Wyoming issues REAL ID- compliant driver licenses based on the REAL ID Act of 2005. In order to renew with a REAL ID, you would need to provide proof of the following:
Valid U.S. Passport or State-Certified Birth Certificate.
Social Security Number.
Two Proofs of Wyoming Residency.
Name Change (if applicable).
Other documents may be required for special circumstances. Citizens born outside of the U.S. will need to provide the following:
U.S. Department of State Certificate of Birth Abroad
U.S. Department of State Certificate of Naturalization or Citizenship
Bureau of Citizenship and Naturalization Documents
Non-U.S. citizens will need to provide the following:
Proof of Current Residence.
Permanent Resident Authorization Card.
Employment Authorization Card and I-94.
Valid Passport with Visa.
Any other documents issued by the Bureau of Citizenship and Immigration Services.
Commercial Driver's License Renewal (CDL)
If you are looking to renew your commercial drivers license there may be additional information needed. You must present a valid federal DOT medical/physical certification.
Commercial renewals that have additional endorsements such as hazardous materials will need to be renewed in person. Applicants will have to complete a written Hazmat test.
You must also have a Federal Hazardous Materials Assessment already on file.
Wyoming Driver's License Renewal Fees
A standard Wyoming driver's license renewal fee is $30. The commercial license renewal fee is $40. There is an additional fee of $6 for motorcycles.
There is no renewal fee for active duty military personnel. The Wyoming DMV accepts cash, checks, or money orders. Debit and credit cards are accepted at only some Wyoming DMV offices.
Veteran and Organ Donor Status for Wyoming License Renewal
Wyoming license renewal can include Veteran and organ donor identifiers. Veteran applicants should verify eligibility with the Wyoming Veterans Commission in order to do so.
Getting Your New WY License
All Wyoming driver licenses are sent through the mail. You will receive a temporary license at the DMV location and the permanent driver license will be mailed to you.