North Dakota Driver's License Renewal Guide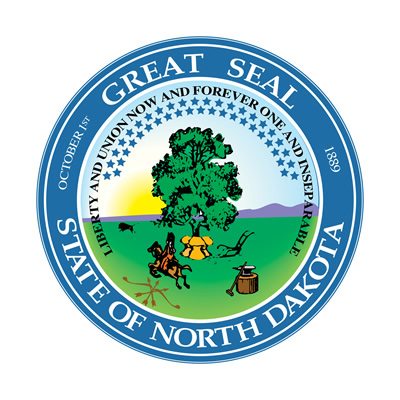 How to Renew a Driver's License in North Dakota
Before your driver's license expires, you'll want to renew it with the North Dakota Department of Transportation Motor Vehicle Agency
How Do I Renew My Driver's License in North Dakota?
The driver's license renewal process begins when you receive a renewal notice in the mail. The notice will tell you precisely when the renewal date is approaching and what steps you need to take to renew your license.
If you have recently moved, make sure that your current address is on file with the North Dakota DMV.
Renewing an Expired Driver's License
What happens if my driver's license expires?
If you have allowed your driver's license to expire, you cannot legally operate a vehicle in the state of North Dakota. If it has over been a year since the license expired, you'll have to retake a driving test.
Once you pass the test, you can undergo a North Dakota driver's license renewal in person or online.
Renewing Your License In Person
If you decide to renew your driver's license in person, follow the steps below:
Bring your current, valid driver's license.
Either take and pass a vision test on-site or bring a certificate of vision from an eye physician. The certificate must not be older than six months.
Pay the required $15 driver's license renewal fee.
Online Driver's License Renewal
If you meet all the conditions below, you can renew your North Dakota driver's license online:
Renewing a Class D (non-commercial) or Class M (motorcycle) license.>
Previously renewed your license in person at least once.>
Between the ages of 21 and 65.>
All your information is the same as the last renewal.>
You don't need to make any changes.>
Your license has not been expired for more than a year.>
Meet all vision and medical requirements.>
If you meet all the requirements for online renewal, you can visit the online website. You will personally enter all your information and pay a $15 fee to renew your driver's license.
Out-of-State License Renewal
If you are temporarily living in another state outside of North Dakota but would like to apply for your ND driver's license, you'll need to make a formal request by mail.
You can call the North Dakota DMV or go online and request a renewal packet. The packet will be mailed to your at your current address.
If you apply for an out-of-state renewal license, you'll to provide the following information:
ND driver's license number or Social Security number (SSN).>
Name and date of birth.>
Detailed reason for your request.>
Your out-of-state mailing address.>
Once you receive your renewal packet, you'll need to carefully follow the outlined instructions to facilitate your renewal, mail in the required $15 renewal fee, and either fax or mail in the completed packet to the DMV or driver's license agency provided.
If you have any further questions regarding how to renew a driver's license in North Dakota, please contact the local North Dakota DMV.