Kansas Driver's License Renewal Guide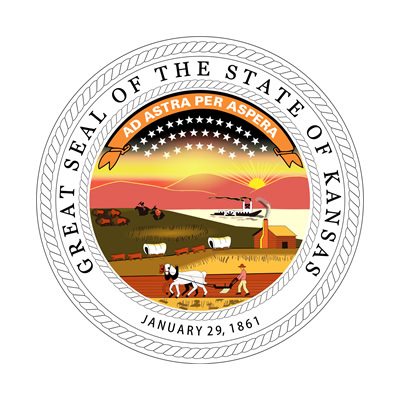 How to Renew Your Kansas Driver's License
How do I renew my driver's license in Kansas?
Kansas license renewal is a fairly straightforward process, but you do have to jump through some hoops and make sure your paperwork is all in order before you get started.
You may renew your license in person or by mail, and that is how to renew a Kansas drivers license. At present, it may not be done online, but you can get information on the Kansas Dept. of Motor Vehicle on their website.
People between the ages of 21 and 65 must get their license renewed every six years. After age 65 it is every four years. Regardless of when you get your first driver license, and many do at age 16, you must renew it when you turn 21.
Your birthday is the renewal date. You may do this a month in advance and you must get Kansas license renewal done in person at a DMV location. If you are in the military, or out of state for any reason, you may get your Kansas license renewal done by mail up to a year before the due date.
You cannot legally drive if you license is expired and you could get a ticket. Renewing after the due date can also result in a fine when you do renew.
This is why Kansas license renewal can be done a year ahead if you know you will be out of state an unable to get your Kansas drivers license renewal done in person.
Renewing a License in Kansas
If you are living in Kansas, you will get a written notification on a postcard that your license needs to be renewed.
To get your license renewed you will need the following information as this is how to renew a Kansas Drivers license.
Renewing an Expired License in Kansas
You must provide a social security number, proof of citizenship both in the United States and in Kansas, as well s proof of where you live.
Your expiring driver's license, which has your photo on it, will suffice as proof of identity.
Your renewal notice will suffice as proof of Kansas residency and your address. At the very minimum then, you need your old driver's license and your renewal notice.
Replacing a Lost Driver's License
If you have lost your license, you will have to get a new one and will have to prove your identity in another way. You will need two forms of identification. Your birth certificate can be one, and the title of your vehicle can be another.
If you are not a citizen of the United States you will need your permanent resident card or a valid employment authorization card. A voter registration card, a current pay stub or a voter registration card can also be used to establish your identity and address.
Once you have your paperwork in order, you will need to take an eye exam. This is a simple exam that just tests whether you can see basic signs. You may also get a vision form signed by your vision specialist. There is a fee for the new license. There is also a late fee if you are past the due date.
Reinstating a Suspended Driver's License
If your license has been suspended, eventually you will qualify for a license again. You may renew your license at that point and it is pretty much like starting over, or as though you never had a license.
You will need to file proof of car insurance and you will have to take the driving and written skills test again. There is also a reinstatement fee.
If you let your license expire and it has been a few years since you had one, you will also have to start the process from the beginning, taking the tests as well as the eye exam again.