Iowa Driver's License Renewal Guide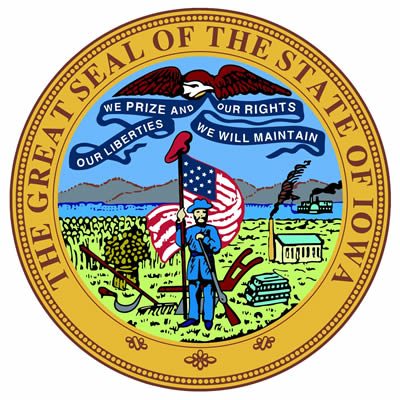 How to Renew An Iowa Driver's License
How do I renew my Iowa driver's license?
The state of Iowa is switching how often licenses have to be renewed, from five to eight years. Through the end of this year if you renew your license, you will get one with a random expiration date of between five and eight years, and after that you will not have to renew a gain for eight years.
How to renew an Iowa drivers license is fairly easy with three ways to get it done. For an Iowa license renewal you may do it online, at a DMV site, or at one of 24 kiosk locations around the state.
Renewing an Expired License in Iowa
Iowa also offers a 60 day grace period after the expiration date. After the 60 days are up, you may be ticketed for driving without a license. If your license has expired for over a year, you must start over, taking the written and driving test again. A vision screening is require any time you renew your license.
You may get an Iowa license renewal up to 30 days before the expiration date. You must show a good reason to get it done before that, but you must explain why you need an Iowa drivers license renewal earlier than normal.
People younger than 18, and foreign nationals who are legal residents, must get an Iowa license renewal every two years and that will not change. Foreign nationals do not get the 60 day grace period for Iowa license renewal. People over the age of 72 will get a two-year license.
Once you have provided the necessary paperwork and paid the fees, you will get your permanent new license by mail in a plain white envelope within 30 days.
The state also mails out cards to remind people their renewal date is approaching, and you may get email notifications if you request them.
You are required to notify the Dept of Motor Vehicles if you change your address, and you may do this online.
When you get an Iowa license renewal, you must show proof of residence, and this may be done by showing a piece of mail you received with your name and address printed on the envelope. Your expiring drivers license can also serve as your proof of identification.
You must also prove United States citizenship as well as proof of your Social Security number. If applying in person you can take your social security card with you, and that will meet both requirements. A valid passport will also qualify.
Renewing Your Iowa License Online
You may get your Iowa license renewed online if you have a current valid license and are between the ages of 18 and 60. Another requirement is that you need to make no changes to your license, such as an address change. There is an extra $1.50 fee for doing this online.
If you are in the military, or for some reason, are out of state for a very long time and will miss the renewal deadline you may apply for an extension. This is how to renew an Iowa Drivers License in that situation.
If your license has been suspended, you may renew at the end of the suspension. To get an Iowa license renewal in that situation, you will have to start from the beginning. A vision screening, a written test and a driving test must all be passed at the DMV office.
There is a fee of $4 per year when you get an Iowa drivers license renewal. With the periods the licenses are valid changing while they are in transition, this fee could be different depending on a lot of factors. A two-year license would be $8, for instance.