With months and months of staying at home, many American families have chosen to break the monotony of it all by taking road trips, staycations and day trips nationwide. However, even though lockdown has eased up, the spread of the coronavirus hasn't slowed down. Many states are seeing an increase in cases such as Florida and Texas, even (unfortunately) deaths.
Use eTags© to Quickly Complete Your DMV Service. Renewals, Title Transfers and More, All Online!
Before you head out, eTags reminds you there are certain precautions and preparations to take to ensure you're as safe as you can be. Aside from disinfecting your car before you take the driver's seat, please note that the CDC has recently released a top four lists of items you should never touch when staying in a hotel thanks to a panel of doctors and members of the media.
Getting cash out of the ATM
The ATM machine is a huge source of germs and a "potential source of COVID-19 transmission" according to the CDC's Travelers' Health Branch. In fact, a 2019 study in New York tested bacteria load on 20 different ATM machines from Times Square to the West Village. On average, ATMs were dirtier than the handle on the public restroom in Penn Station. At another ATM machine, the card reader was dirtier than a subway pole, parking meter, or a McDonald's handle.
The coronavirus can live on paper money (cash) for several days. It's no wonder the CDC recommends you use contactless payment methods such as credit cards, debit cards, fobs on your keychain, Google Pay or even Apple Pay for a tap to pay.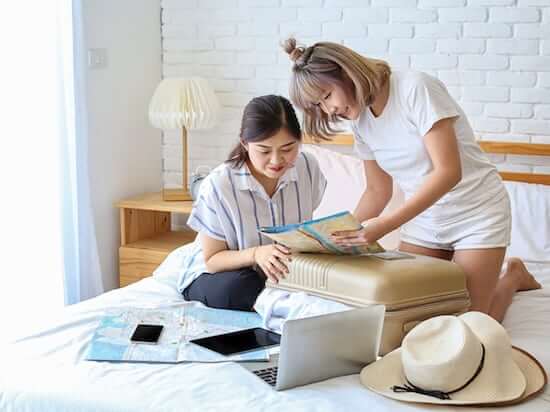 Using the business center computers
If you and your family are staying at a hotel that has a business center, refrain from using their electronics. These high-touch surface areas are more likely to be contaminated with the coronavirus.
A study done by University of Arizona researchers found that the average desktop has 400 times more bacteria than the average toilet seat. A study at Chicago's Northwestern Memorial Hospital found that two deadly drug-resistant types of bacteria could survive for up to 24 hours on a keyboard. In other words, if you'll be working or checking email on your next vacation, bring your own laptop or tablet.
Stay away from the vending machine
The late snacking isn't worth putting yourself at risk. Due to the high number of people buying from vending machines, it can serve as another source of COVID-19 transmission on your road trip. Buy your snacks before your trip or at a local store. You can also order room service or even order contactless food delivery from the many online options.
A 2012 study by Kimberly-Clark, scientists discovered vending machines showed 21% of bacteria in a workplace environment. And the National Merchandising Association says about 100 million people use vending machines daily. If you have no other choice, make sure to wipe down the vending machine with a disinfection product and wash your hands right after getting your snack. You can always call the hotel's front desk if you didn't' pack any cleaning products or disinfecting wipes for your road trip.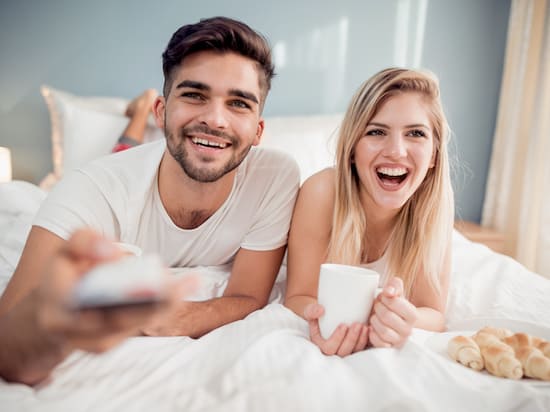 To TV or not?
The remote control is one of the most contaminated items in a hotel room, so prepare to wipe it clean and place it in a plastic bag for future use. Some studies have found about 70 bacteria present per square inch in remote controls.
You can use rubbing alcohol if you don't have access to cleaning product, just make sure you get the entire surface, even the narrow spaces between and around the remote's buttons. Remember to remove the batteries first.