Driving distractions have become commonplace in the U.S. Whether you're texting, applying makeup, setting your GPS, or even finding your favorite radio station, you've become a distracted driver.
Use eTags© to Quickly Complete Your DMV Service. Renewals, Title Transfers and More, All Online!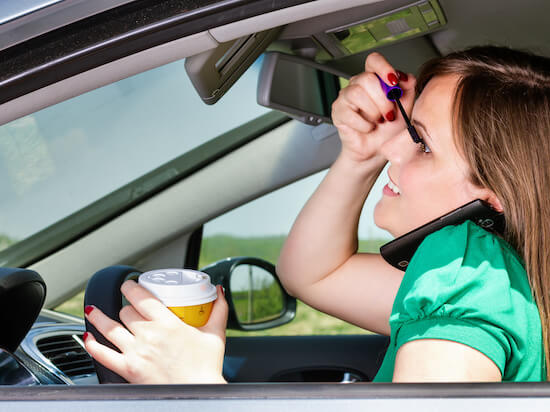 April is National Distracted Driving Awareness Month, so from the 4 -11 you may see increased law enforcement on local roadways
In 2020 alone, when there's was significantly less commuting, distracted driving claimed 3,142 lives in America according to the NHTSA. On average, nine people die every day from distracted driving. All preventable!
Your cellphone can cost you up to $175 in fines + points in MD
One of the most common forms of driving distractions involve your cellphone. Sending/reading texts, making a phone call, or scrolling through social media. The Old Line State forbids talking or texting from a handheld phone while behind the wheel. As taking your eyes off the road for even a few seconds can lead to a crash.
Over 16,000 MD citations for handheld cell phone use
Penalties in 2021 for driving while texting in MD ranged from $75 to $175 in fines according to the Maryland General Assembly. Plus, can add points to drivers in certain situations. In 2021, Maryland law enforcement officers issued 16,449 citations for handheld cell phone use and 797 citations for texting while driving.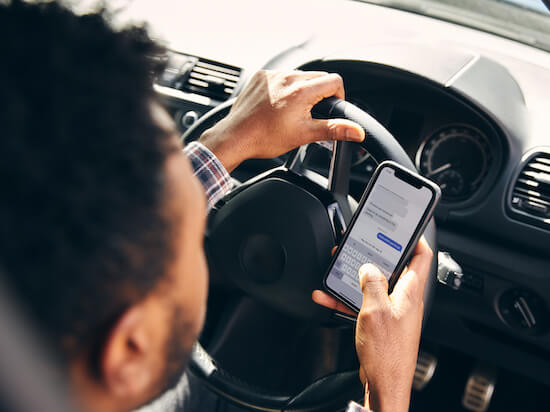 Maryland has a little over 4.5million licensed drivers (Statista)
The year before, when most of America was under lockdown, there were 18,257 handheld cell phone citations issued along with 941 texting citations. In the Old Line State, distracted driving went up on Fridays, decreasing on the weekend. Day-to-day rush hour accounted for 30% of distracted crashes resulting in injuries.
Your local distracted driver in MD is his mid-thirties
Crash data reveals a typical distracted driver in Maryland involved in a crash is 21 to 34 years old, with 80% of distracted drivers fatalities male. Most distracted driving crashes take place in Prince George's and Baltimore Counties. By 2022, there were over 14,000 crashes involving distracted drivers in MD, resulting in over 3,000 injuries and over 50 fatalities according to Maryland attorney R. Miller.
Distracted driving crashes went up 12% in 2021 alone
According to Maryland's Dept. of Transportation's Zero Deaths MD imitative, an average of over 53,000 distracted driving crashes happened on Maryland roads EACH YEAR between 2017 and 2021. In this five-year period, distracted driving was a factor in 48% of all traffic crashes, and 38% of all fatalities. On average, over 24,000 people were injured or killed per year because of distracted driving.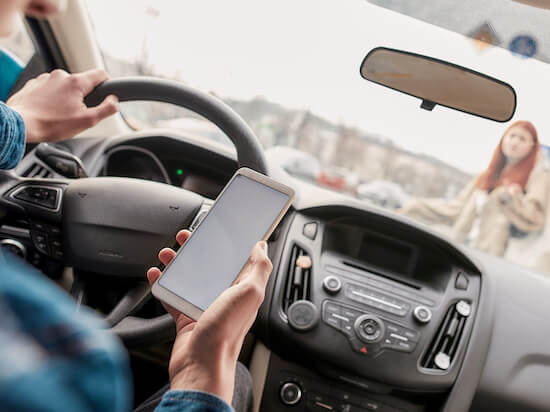 In 2022, over 4,000 crashes in MD were caused by drivers using cell phones when behind the wheel
Be a responsible, defensive driver
If you must send or read a text, take the time and put in the fort to pull over, away from moving vehicles. If you're riding with another passenger, have them respond to SMS messages or phone call. After all, you're responsible for the two of you, not to mention every other vehicle on the road with you. Forget apps, social media, phone calls, and notifications. Make sure your vehicle's paperwork is up to date.
Check car insurance, registration card and license plate, don't forget that sticker/decal. When you're behind the wheel, your focus should completely be on the road ahead. If you're tired/drowsy, anxious, or in any way uncomfortable steering that wheel, pull over to safety. Always!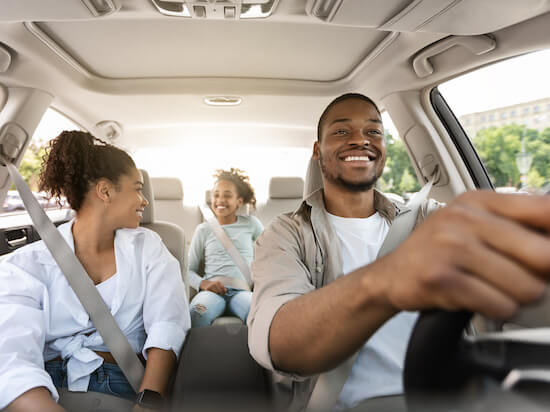 Let's honor and celebrate April's National Distracted Driving Awareness month; pay extra attention behind the wheel, put your phone away, and be a defensive driver #DrivingSafety