Used cars has definitely had its moment during the past several months. Despite the nationwide pandemic, this past summer used car sales went up nearly 20%. SUVs, pickups and other light trucks have been driving off dealer lots with even more frequency than passenger cars and motorcycles.
Use eTags© to Quickly Complete Your DMV Service. Renewals, Title Transfers and More, All Online!
But not everyone is comfortable with buying a second-hand vehicle. That's why a certified pre-owned car may be the best choice for those without too much mechanical experience or anxious about buying used. It's important to note though that there are two different types of certified pre-owned vehicles: the manufacturer or factory CPO and the dealership CPO.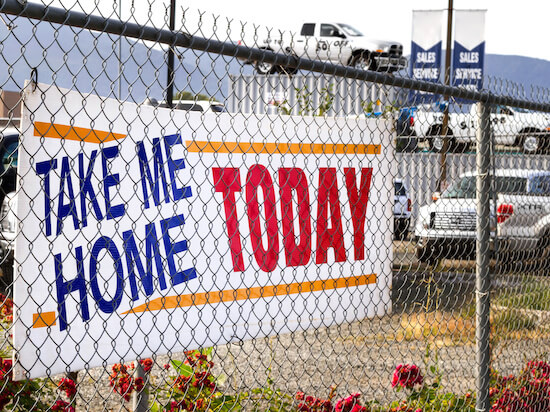 Don't forget, you can title and register your used vehicle online with eTags, and save yourself the trip to the DMV.
In general, certified pre-owned vehicles have about 10,000 miles or less on them per year. CPOs are meticulously inspected and include a warranty when they're sold. They're verified to meet specific criteria, providing more assurance for car buyers. But a manufacturer certified pre-owned vehicle typically has a more comprehensive warranty as well as maintenance benefits than then a dealer's CPO.
Different car makers, different factory CPO vehicle programs
It's important to note that every manufacturer has its own CPO program. For example, Nissan requires a clean title for a vehicle to be marked certified pre-owned. So no major accident, flooding, and damage. Miles have to be under 80,000 and the model less than six years old. A Nissan technician performs a 167-point inspection before certifying a vehicle pre-owned. Plus, the auto manufacturer also offers a 7-year / 100,000 miles powertrain warranty with their CPO vehicles and a roadside assistance package.
Mercedes-Benz offers a one-year/unlimited miles pre-owned powertrain warranty
Honda has two types of CPO programs, one for vehicles from 2015-2020, the other from 2019-2020 called Honda True Certified+. Both programs have powertrain coverage like Nissan's certified pre-owned vehicles. Honda also offers up to two free oil changes, emergency fuel delivery, lockout assistance, concierge service such as emergency airline reservations and Sirius XM for first three months.
Kia offers a 10-year/100,000 miles certified pre-owned powertrain warranty
The Jeep certified pre-owned program features vehicles that are five years old or newer. It includes a car rental allowance, a CARFAX history vehicle report, and a 125-point inspection. Their extensive checklist boasts pre-road under-hood test like battery condition, operational tests like mirrors and parking brake, steering performance, detailing, and everything in between. This factory program is the same for and Dodge, Chrysler, Fiat and RAM vehicles.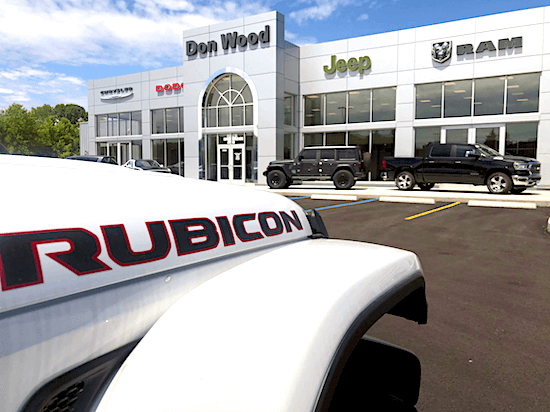 Why manufacturer CPO versus dealer CPO
The biggest benefit is that a factory-certified vehicle carries a warranty that'll be honored at any service center franchised by the car's automaker. So if you buy a certified pre-owned Toyota Corolla in Miami, FL, but it breaks down somewhere in Brooklyn, New York, you'll be covered by the Toyota dealer there.
The warranties for manufacturer pre-owned vehicles are typically also transferable, so if you decide to sell it, the new owner will benefit not only from the quality, but also from all the perks which can help with the sale. Once they buy it from you, all they have to do is notify the car manufacturer.
Dealer certified has different meanings from dealership to dealership
A dealership generally will offer many types of brand vehicles, so their certified pre-owned offerings may compete with factory CPO. Also, large vehicle retailers like CarMax and AutoNation have various warranties, but they may not be approved by a manufacturer certified program. For example, the free warranty you get with a used car purchase at CarMax is limited—only 90 days or 4,000 miles.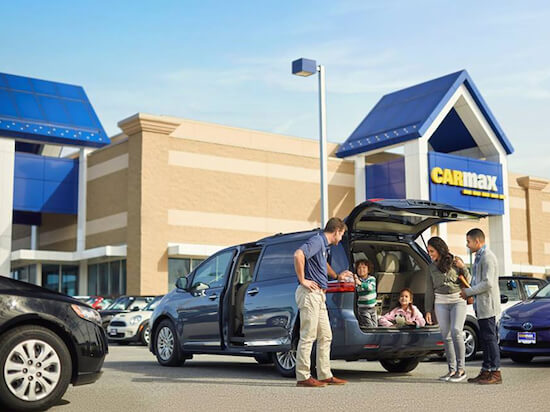 Dealer certified is backed by a business guarantee, meaning the used vehicle has been inspected by the dealership's service department, and meets mechanical, safety, mileage and cosmetic standards established by the dealership. The vehicle with a warranty from the dealership or from a third-party insurer, but has no ties to the manufacturer.
If you want the peace of mind that comes with a well-backed, factory certified pre-owned vehicle then your best bet is a manufacturer's CPO. It will cost a bit more, but may be worth it. A CPO vehicle undergoes a much more thorough inspection process, has been better cared for by its previous ownership and comes with a more extensive warranty. A factory-CPO may also have lower financing cost, because the lenders may be working with the manufacturer, so you can benefit from lower interest rates.
A factory-backed CPO vehicle can have lower financing costs
If you're on a tight budget, just looking a for a safe, reliable vehicle to take you from Point A to point B, a non-factory backed car may be enough. Just make sure to have it inspected by a professional to make sure you're not getting a damaged vehicle.
From sedans to convertibles, from pickup trucks to motorcycles, from RVs to large motorhomes, eTags can help you title and register your vehicle…all online.