If you're leasing a vehicle, obviously, you're not alone. According to credit reporting giant Experian, about 26% of new cars are leased. In mid-2020, after the start of the pandemic, the average vehicle lease payment was $467. By 2021, Experian reveals, the national average was $506.
Use eTags© to Quickly Complete Your DMV Service. Renewals, Title Transfers and More, All Online!
Pre-pandemic, car leases included a 12,000 miles allowance for drivers, now for many it's just 10,000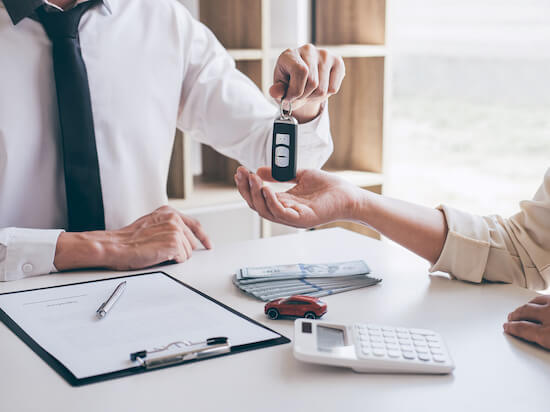 Leasing a vehicle doesn't make you the owner
You're just borrowing it for a set number of months. The most popular lease term lasts 36 months. As the driver, you don't have the title to the vehicle, your lien holder does. That can be your personal bank or the dealership's go-to like Chrysler Capital or Jeep Financial Services. In most cases, there's a down payment involved in the transaction to keep your monthly car payments lower. When your lease ends, you simply return your vehicle to the dealership. Or at least that's where most drivers believe their lease contract ends.
The overall cost of the auto loan debt in the U.S. has gone up 75% since 2009
You may still owe money at the end of your car lease
The truth is you may have to pay a disposition fee when returning your vehicle to the car dealership. Drivers mostly think of upfront costs when leasing a car, like the capitalized cost reduction mentioned above (down payment). But a disposition fee is paid when you return your leased wheels. This dealership fee helps car dealers to offset a few of the costs associated with putting the vehicle back in the showroom and eventually out again. Think car wash, inspection fees, storage payments, and other administrative expenses.
A disposition fee is also called a turn-in fee; it runs about $400 at the end of your lease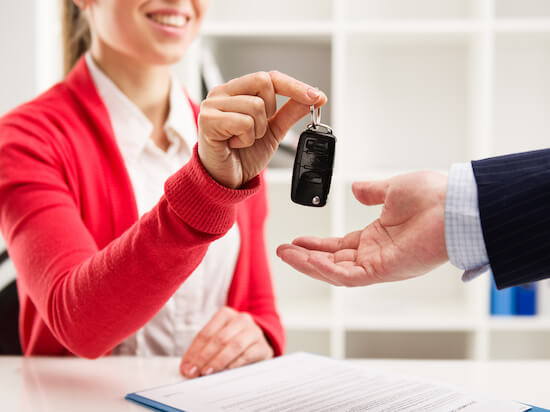 How to get out of paying the car lease disposition fee
First know that if any security deposit was paid when you first got the lease, then it's possible that the car dealer will deduct the disposition fee from that deposit. To get away with having to pay for the disposition fee, you can decide to buy the car. Especially if you're the first owner and you don't have too much mileage on it.
SEE ALSO: NEGOTIATING YOUR CAR LEASE BUYOUT
These day with the chip shortage and slower car production, it's harder to get a vehicle at a good price. Plus, if you buy the car there's no cleaning because it's going back to you, so no disposition fee. You can also lease another vehicle from the same car dealership. They probably won't charge you since you're a repeat customer. They prefer to have you on a lease for three years, rather than the $400 they can get for the disposition fee.
Your disposition fee will be in your car lease contract; the amount depends on the vehicle type you drive, car dealer, and city/state you're leasing in
Other dealership fees to watch out for with a car lease
If you go over the allotted mileage, these days it's about 10,000 miles; after that you'll have to pay a per mile fee. Typically, this runs about 20 to 30 cents for each extra mile. Wear and tear charge, for major scratches, stains and such. Early termination is another fee car dealerships like to tack on for leased vehicles. Of course, those are fees for situations where the driver returns the car early, meaning not at the end of his or her lease.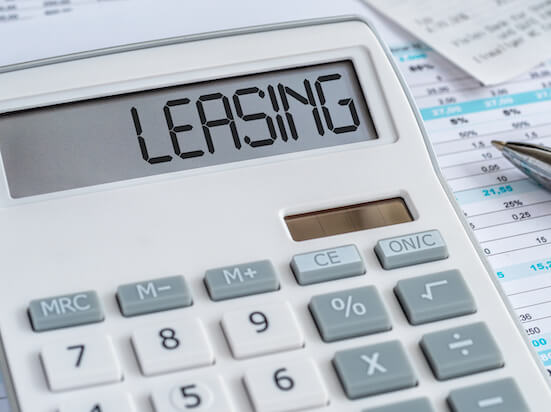 Experian reported the states with most new-vehicle leasing in the first three months of 2021. They include Delaware with 71% of new cars are leased, and these other nine states:
New York: 66.4%
New Jersey: 64.9%
Michigan: 59.2%
Connecticut: 52.5%
Ohio: 42.6%
Florida: 36.9%
Maine: 36.2%
California: 34.7%
Minnesota: 34.4%
What's happening in car lease-ville by May 2022
May's 2022 spring season vehicle lease deals have a bunch with monthly payments of about $200 bucks! They include offers on the 2022 Mazda CX-30, 2022 Chevrolet Trailblazer and this year's Kia Soul. In May, pickup lease bargains are happening on the 2022 Ram 1500 and 2022 GMC Canyon. Plus, amazing sticker price on the sporty 2022 Porsche Macan luxury crossover. Just take your pick!