Travel this summer is already heating up. In fact, it's practically sizzling hot! Headlines across news channel touting the latest flight cancelations, delays, airport mayhem and more travel nuisances. Last week, as Americans celebrated the Father's Day weekend, over 3,000 flights within, into and out of the U.S. were delayed on the following Monday (June 20th). FlightAware reported 370 flights canceled by late afternoon.
Use eTags© to Quickly Complete Your DMV Service. Renewals, Title Transfers and More, All Online!
Father's Day celebrations saw 2.4 million travelers at airports
Friday, June 17th, right when the long weekend for Father's Day celebrations have begun, saw 2.4 million people passing through airports. The TSA says it was the busiest day of the year for air travel. On Saturday, 2.1 million travelers passed through TSA security. So far seems like Delta Air Lines (7%) and United Airlines (3%) have the most flight cancellations (without regional affiliates American Eagle and Delta Connection).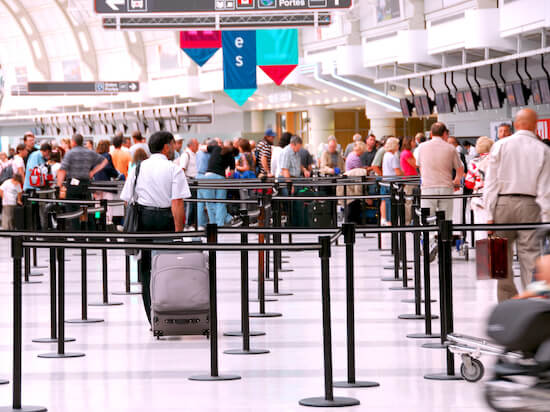 Globally, Father's Day weekend boasted 3,500 flights canceled and more than 23,000 delayed
So many factors to blame; pilot shortages and more
When it comes to airport mayhem, it appears like Hartsfield-Jackson Atlanta International Airport, John F. Kennedy International Airport and LaGuardia Airport in New York City have the most issues. So what's going on? Everything from bad weather, pilot shortages, strikes and air traffic control challenges to pandemic cutbacks and unscheduled absences from aircrews are blamed.
Travel resurgence is here
Not to mention the high demand for air travel after two years of the pandemic. According to a study of 4,000 American travelers in May 2022, Destination Analysts found that 86% of U.S. travelers expect to travel in the next 12 months and the typical traveler expects to take three leisure trips within that time.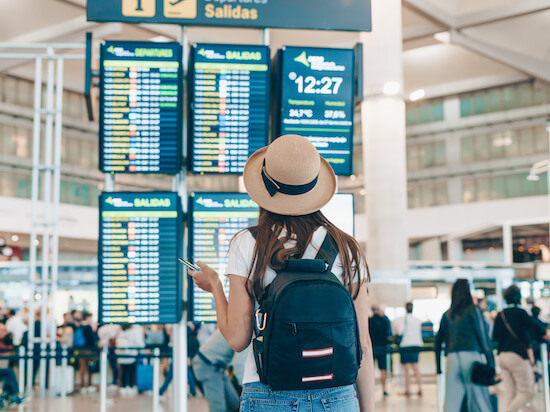 Book airfare directly from the airline instead of third-party sites
If you're traveling this summer season, your trusted car registration online app is here with a few tips that can make the journey a tad easier as things calm down across airports nationwide. To lessen frustrations as you navigate air travel in the next couple of months, try to book your airfare ticket directly through the airline you're flying with.
London's Gatwick and Heathrow airports are asking airlines to limit flights, since 2,000 flights from major European hubs were canceled one week this June
Why? It's easier to communicate with their customer support agents should you run into re-booking or flight cancelation. Booking through huge search engines such as Expedia can be more challenging if you have to reach customer service of a specific airline. With third-party online travel sites, there's an extra level of communications and policies to weed through before talking to someone.
Travel on first flight of the day as passengers stampede in droves
Book the first departing flight of the day for a better chance of it taking off at the scheduled time, and less chances of it being bumped and you delayed! It could be a tad more expensive, or have you wake up before the break of dawn, but you're more guaranteed to make it on time to your destination. This becomes even more important when you're dealing with connecting flights.
Typically, bad weather is to blame for disrupting airline operations later in the day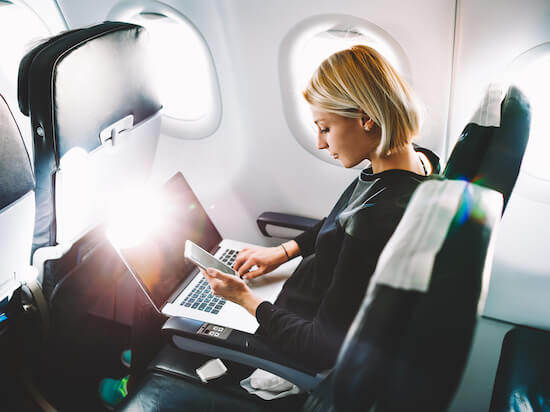 In fact, the Bureau of Transportation Statistics reveals the best time to fly is between 6 and 7 in the morning. Flights with departures in that timeframe arrived just 8.6 minutes late, on average. Delay times are highest between 6 pm and 7 pm, reaching up to 20.7 minutes on average.
When you can, fly direct
Connecting flight or multi-city itineraries tend to be more problematic since delays and other travel hiccups create a domino effect. If you miss your connecting flight, there's plenty to deal with. Your luggage, over-booked plane seats, TSA lines, time zones and more.
According to InteleTravel, a 75,000 travel advisers network, if there are a few trips to make before you get to your final destination, you're also doubling and tripling your chances of travel nuisances.
"Travel Armageddon" is the latest buzzword to describe the traveling situation worldwide
Get info as fast as possible, upgrade to be ahead of the line
After booking your travels, sign up fo all mobile apps connected to your journey. Make sure to allow for tesxt messages and even join the frequent flier program. This will allow you to get most updated news about your flight. So if there's a delay, a cancellation, or anything else, you may find out details before even leaving your house for the airport.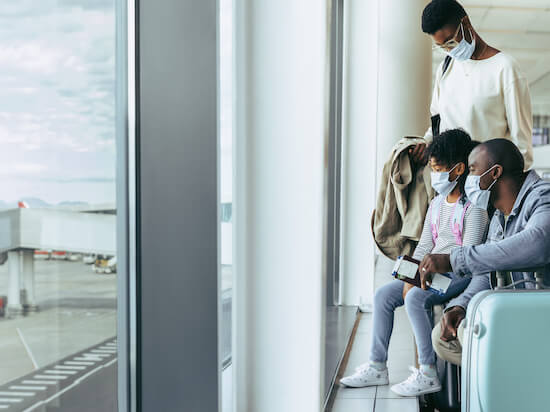 If you can get premium seating, you're also most likely to get priority over other fliers should there be an excess of seats sold. With overbooked flights, First class, business class and airline passengers with higher mileage levels are rebooked first.
SEE ALSO: SUMMER TRAVEL PROBLEMS TO PREPARE FOR
Build a two-or three-day cushion
If you're traveling with a deadline in mind, say for a wedding, business meeting, or other, buffer your trip with a few days around that deadline. These days, you can't really know if you'll arrive on the same day you planned for. For even more chances of arriving on time, avoid booking your travels between Friday and Monday. Flying on a Wednesday gives you more chances of departing on time.
Hope this helps to make your summer travels a bit smoother in the friendly skies