Many types of workers rely on pickup trucks to perform the skills needed for their job. From construction workers to landscapers or gardeners, from movers to pool cleaners, oversized deliveries & couriers and the like. Pickup trucks are tough, have ample cargo space thanks to the bed in the back, and allow workers to carry all sorts of tools easily. From heavy machinery to construction materials such as wood and marble, as well as basic tools such as ladders and portable concrete mixers.
Use eTags© to Quickly Complete Your DMV Service. Renewals, Title Transfers and More, All Online!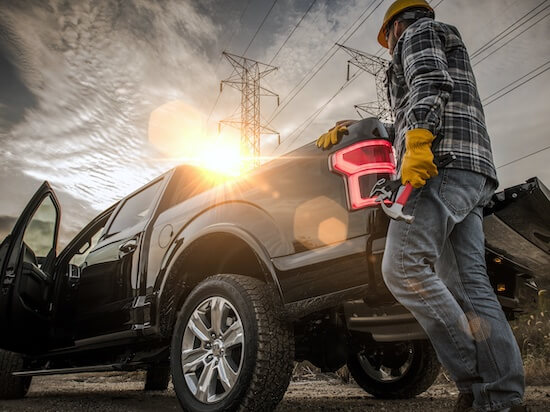 Labor workers like pickup trucks because they are tough. They allow them to also tow and haul. For example, the 2020 Ford F-150 pickup truck can tow from 5,000 pounds to 13,200 pounds, depending on how the truck is configured. Most compact and full-sized pickups can easily tow a couple of oversized trees, steel frames, small pop-up camper trailer, or even a 20-foot powerboat and farming grains and feed.
The best-performing used pickup trucks for under $10,000:
Dodge Ram: Under $6,000
Stellantis North America's Dodge Ram or Ram (after 2010) have tons of towing power, a 2008 1500 model has up to 390 horsepower and 410 foot pounds of torque, which means it could tow an 8,000-pound trailer. You can easily find a Dodge Ram online for less than $10,000. Even dealers are selling them online, with many in the South Florida area for as low as $6,754. Of course the lower the sticker price, the more mileage.
SEE ALSO: PRICES ARE UP FOR USED VEHICLES, SUVS AND TRUCKS
CarGurus lists 2004 Dodge Ram 1500 for $4,495; TrueCar has one for $5,995
The current 5th generation Ram pickup is the first truck in history to be named Motor Trend Magazine's "Truck of the Year" three times consecutively, winning in 2019, 2020, and 2021. In 2019, over 730,000 Rams were sold in the U.S. and Canada. Rams are also historically cheaper than the F150 and Silverado, because they've been trying to break into the truck market for the longest time. F150 and Silverado have been #1 and #2 in the truck game for decades. Ram has mostly settled for #3, so will probably be less expensive in the used truck sales market.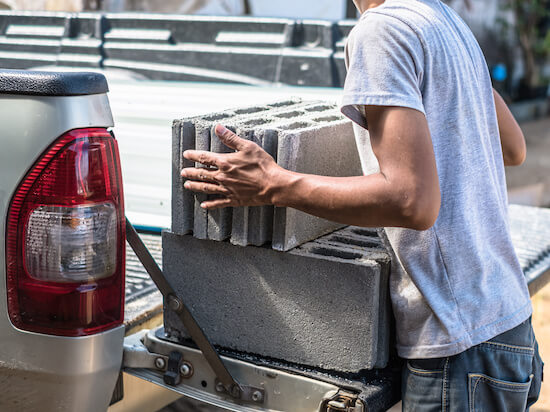 Ford F-150: Between $6,000 and $8,000
Speaking of the Ford F-150, the Ford F-Series are the best-selling vehicles in America, and easy to find on the pre-owned market, with many available between $6,000 and $8,000. Since they have many cab, engine and flat bed configurations, the 2004-2014 F-150 shows up on many reviewers' lists of the best used trucks under $10,000.
In production since 1948, the Ford F-150 is the best-selling pickup truck in the U.S. since 1977
Over the past three years, Ford averaged about 900,000 F-150's sold per year. That's 2,486 F-150 trucks per day, every day. Entry-level trims from 2004 to 2008 boast a two-and three-valve V8 engines. Models from 2011 and later feature four-valve engines and better fuel economy. Once you buy your used pickup truck, you'll need to have the certificate of title transferred to you and register it so you can drive it legally on public roads. If you want to skip the DMV line, eTags can help you process the title transfer and registration online.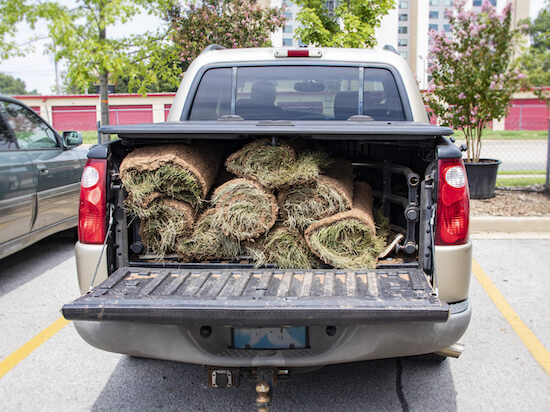 Ford Ranger: About $7,000
Ford stopped manufacturing the Ranger in 2012, then brought it back in 2019. So you can find great deals on models between 2006 and 2012. The Ford Ranger was known as more of a compact truck; it tends to be more fuel efficient and best for workers that need something basic.
CarFax has a listing price of $6,750 for a 2007 Ford Ranger XLT 6 cyl.
But if you tend to make long drives, older Ford Rangers tend to have uncomfortable seating: thinly upholstered and unsupportive. A 2010 four-cylinder model has ratings as high as 21 mpg city, 26 highway, so it's a sensible choice for those who don't tow and only occasionally haul heavy loads.
Toyota Tundra: As low as $4,000
Tundras from 2004 to 2014 make for a reliable work companion. It has won plenty of awards and accolades; in fact the Toyota Tundra was Motor Trend's "Truck of the Year" in 2000 and 2008. Consumer Reports named it "Best Full-Size Truck" in 2000. When first introduced, the Tundra had the highest initial vehicle sales for Toyota in its history.
Toyota Is the Best Truck Brand for 2020 according to Kelley Blue Book
By the 2007 Tundra models, Toyota made useful improvement for construction workers by including extra-large door handles, deck rail system, integrated tow hitch, and head restraints that can fit a worker with a hardhat. Edmunds online lists 2004 Toyota Tundras for as low as 6,995. OfferUp has a 2014 model listed for $4,000.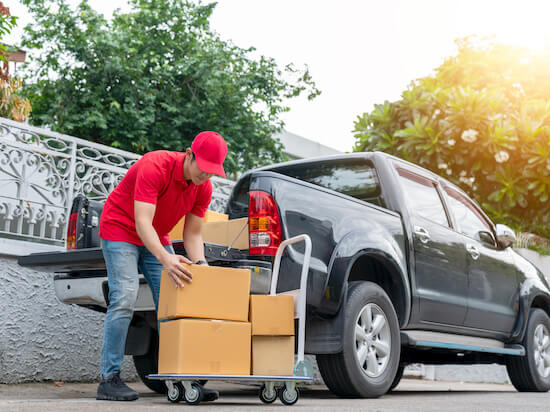 Nissan Frontier: About $8,000
Frontiers tend to have lower resale value than the Toyota Tacoma, Ford Ranger, and Chevrolet Colorado, so it's easy to find budget-friendly prices online for used models. It'll save you some money at the gas pump too, since it gets about 23 MPG on the highway and 19 MPG in the city. The best second-hand Nissan Frontiers to get are 2004 models to 2018 ones. The comfort and capabilities are comparable to the Dodge Dakota and Toyota Tacoma, with a towing capacity of 6,500 pounds and 281 pounds of torque. CarFax has current listings that are as low as $7,999 for a 2008 Frontier model.