In the past most private used car sales were done at a local level. Title ownership would be signed over, and the vehicle registered by the buyer. Potential buyers were your neighbors, drivers a few miles down or even a 20-minute ride from your house. But today, people are selling their used vehicles online, which means potential buyers are from all over the U.S. You can sell your Florida SUV to someone in California. You can sell your New York minivan to an out-of-state buyer in Maryland.
Use eTags© to Quickly Complete Your DMV Service. Renewals, Title Transfers and More, All Online!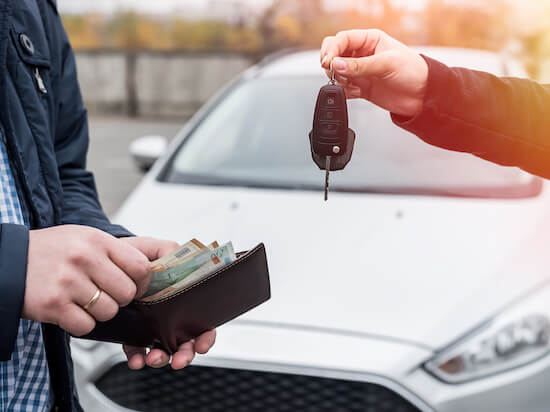 The used car market in the U.S. is already estimated at 41 million units annually
Even before the car purchase, these potential buyers are already online. In fact, according to ThinkWithGoogle, 92% of auto purchasers research online. There are plenty of websites dedicated to matching private car sellers and buyers, with sites like Craigslist to Autotrader which has about 250,000 private car owners, Ebay Motors, Cars.com, and more. According to a "2021 US Auto Sales Statistics" article, second-hand vehicle sales have increased twofold compared to new cars in the U.S.
The global used car market size was valued at USD 1,332.2 billion in 2019, and forecasted to reach USD 2,150.6 billion
Covid-19 has led to an increase in used car sales, as people avoid mass transportation. By April and May of 2020, with a lack of new cars from automakers to hit dealership lots, used car sales started to take off.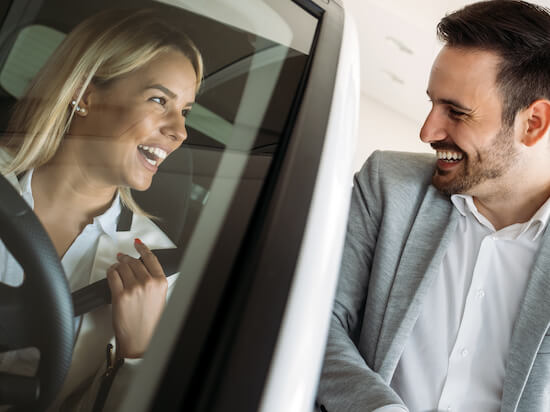 Step 1: Test driving and mechanic inspection
Even though your potential car buyer is from out of state, he or she may decide to come to your state to test drive the vehicle, and get it inspected by a mechanic. They can also choose to have the inspection done remotely, having a mechanic work on their behalf before the pick up or have the car delivered.
If they'll be test driving the vehicle, make sure you check for a driver's license. If the car sale is a success, make a copy of the driver's license so you can have proof that you sold your vehicle to a licensed buyer.
Step 2: how to accept payment
If everything goes well, the mechanic gave his or her stamp of approval on the condition of the vehicle, and your buyer is ready to finalize the transaction, payment will be next. Remember that you're selling your vehicle to an out of state buyer. Cash is always best, since you don't know the buyer. A personal check may not clear due to insufficient funds, or the check can get lost, or even damaged on the way to the bank.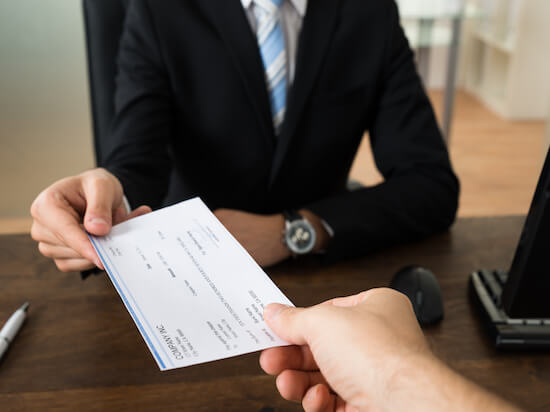 Consider writing up a bill of sale, detailing the terms of the vehicle sale as it can be used as proof of sale should you ever need it
If the car buyer is uncomfortable paying with cash, you can always suggest a cashier's check made out to you. A money order can also work. Some people like to use online services to handle their finances, so the money could be placed in a sort of third-party escrow. For those who prefer to accept a credit card payment for their used vehicle sale, note that the price of the vehicle will increase due to merchant fees. That could be a problem for the car buyer.
Step 3: Car insurance
Make sure to cancel your car insurance on the vehicle you're selling when you actually sell it. If you buy a car to replace the one just sold, mention it to your insurance provider so they can switch the details such as make, model, and year, on your new coverage policy. For extra protection, it's a good idea to make a copy of the insurance card of your buyer. They will have to get auto insurance in their own state.
Your license plates are attached to your name and registration, so they need to get removed when you sell the vehicle—especially if it's going out of state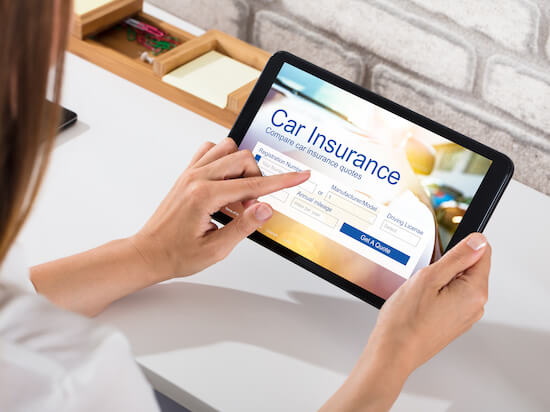 Step 4: Title, ownership and registration
To sell a vehicle to someone out of state, you need to have title to the vehicle in your own name, meaning you own it free and clear of any liens. If you financed your car, and haven't paid in full, whoever holds the lien holds the title and ownership. To complete the sale of the vehicle, you have to transfer the title to the new buyer. Sign the title in all the right places, and clearly fill the date, sales amount and odometer reading.
SEE ALSO: WHAT IS A TITLE AND WHY DO YOU NEED ONE
If you've lost or misplaced your original vehicle title, eTags can help with a title replacement online
To be able to legally drive the just bought vehicle, your car buyer will have to register it in their own state. Some states will require temporary tags (registration) from the DMV, so they can drive the vehicle to their own state. You car buyer can register the vehicle online as well with services such as eTags.