During normal times, it takes about six to eight weeks for an auto manufacturer to distribute vehicles to dealers to supply car salesmen and women with inventory. Drivers visit showrooms, find wha they like and proceed with title and registration. Since the 60s, average inventory holdings at auto dealerships often have exceeded levels consistent with 2 months of average sales.
Use eTags© to Quickly Complete Your DMV Service. Renewals, Title Transfers and More, All Online!
For six decades, the average inventory for vehicles has been a 65-day supply.
Enter the coronavirus pandemic. Between halted production, delayed launch of new models, social-distancing measures at the dealership, it's safe to say Covid-19 has changed the car-buying and car-leasing experience for everyone involved. One issue that keeps grabbing headlines is the lack of inventory.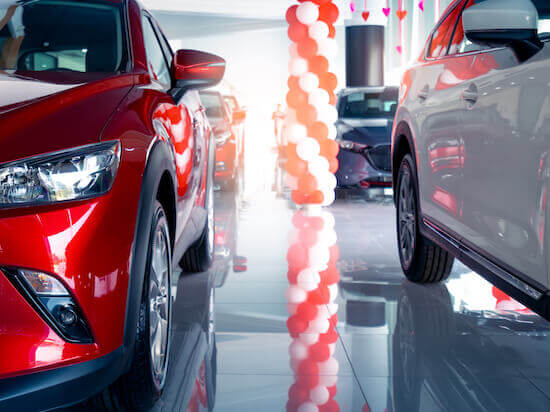 Vehicle supply is lowest its been in nine years
For months now since the pandemic, dealerships and their respective financial arm have touted 0% financing, rebates, bonus cash, deferred payments, even forgiveness due to job loss to boost car sales. This resulted in lower inventory in the past few months, as states re-open and people are going back to commuting. In fact, according to Cox Automotive, reduced inventory levels nationwide are at the lowest the industry has seen in nearly a decade.
Pick-ups and SUVs are in high demand, but low inventory
As lockdown regulations ease up, the demand for top-selling vehicles such as pick-ups and SUVs keep going up. In fact, many models are pre-ordered, making it even more challenging to fill out dealers' lots. So if you're looking for an exact vehicle model, with precise make, model, color, trim, and year you want, you'll probably have to go to a close alternative.
Toyota 4Runner alternative due low-inventory during Covid-19
Say for example you really want a Toyota 4Runner SUV for some off-roading power from time to time, but have a hard time finding one, you can go for a vehicle alternative such as the Toyota Highlander.
The mid-size SUV is a smoother ride for daily commute and excellent utility, but performs a little less on off-road terrain than the 4Runner.
The Toyota Highlander also costs less to buy; about $4,000 cheaper with better overall technology, and more passenger space.
Dodge Challenger alternative due low-inventory during Covid-19
This muscle car has been going strong for over five decades and is available with five different engines. It has all-wheel drive, a roomy interior, and V8 power, and plenty of roaring power. If you want to stay in the Dodge family, you can test drive the Dodge Charger or you can go for another automaker such as Chevrolet.
The Chevy Camaro is a great alternative to the Challenger, available in four powertrains. It's known for its responsive handling, peak performance at high speeds, and aggressive sound even when it's idle. So if you're looking for a little attitude with your drive, the Chevrolet Camaro ca be a great option.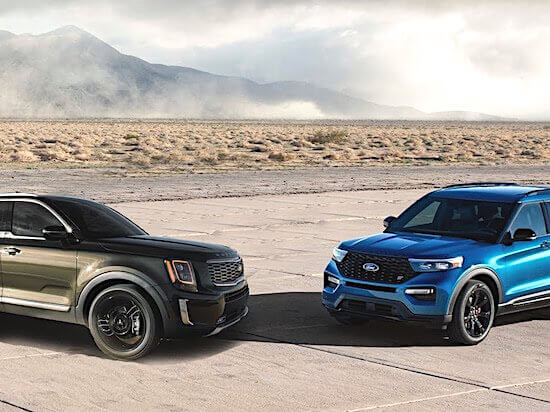 Kia Telluride alternative due low-inventory during Covid-19
The Telluride is Kia's largest SUV, making it easy to seat eight passengers which is ideal for big families. It has trailer-towing capabilities, luxurious cabin, and abundant technology such as emergency braking.
If you can't find the Telluride trim you want like the EX for example, check out the Ford Explorer. It's a great alternative with even more horsepower, and can go from 0 to 60 mph in 6.2 seconds which is actually faster than Kia's model. It has more gas mileage for better fuel economy, and is more responsive on the road than the Telluride. The Ford Explorer has four different powertrains, and comes in hybrid too, with estimated range of 500 miles.

SEE ALSO: BUYING A CAR? DON'T FALL FOR THESE FINANCING TRICKS