If you love in a sunny state like Florida, window tints are practically a necessity. While many people tint their windows for style and vehicle personalization reasons, the additional shade comes in handy when sitting in traffic on a hot day. There are many reasons why you may want to tint your windows and many benefits that come with that.
Use eTags© to Quickly Complete Your DMV Service. Renewals, Title Transfers and More, All Online!
Health Benefits
Some people tint their vehicle windows due to medical conditions such as lupus or other skin sensitivity issues. As an example, people who have been diagnosed with lupus suffer from rashes, burning and itching in the skin when encountering sunlight. There are also other medical conditions that warrant an exemption on state limits of window tint such as skin cancer and sunlight allergies that people may need to protect themselves from harsh rays. Even if you don't have a skin condition, protecting yourself from too much sun exposure is beneficial.
Interior Protection
Have you ever noticed that when you leave an item in direct sunlight it begins fading, cracking and loses its color?  Sunlight will slowly start deteriorating the interior of your vehicle. For instance, if you have a leather interior, sunlight will cause damage to the fabric and other areas. Tinting your windows will block some of the UV rays that are responsible for cracking and fading the upholstery. It's a great investment that will keep your vehicle looking good for longer and it also helps in lowering interior temperatures.
Of course, it is important to know how much tint you need and how much you can have put on your car. For security reasons, states regulate the darkness of the tint that is allowed on some or all windows of a vehicle. In addition to laws that regulate the amount of darkness of the tint in your vehicle windows, there are also laws that are exclusive as to what windows can be tinted. These regulations or ordinances may even vary from city to city within the same state. Knowing the state and local laws and regulations is important.
Window Tint Laws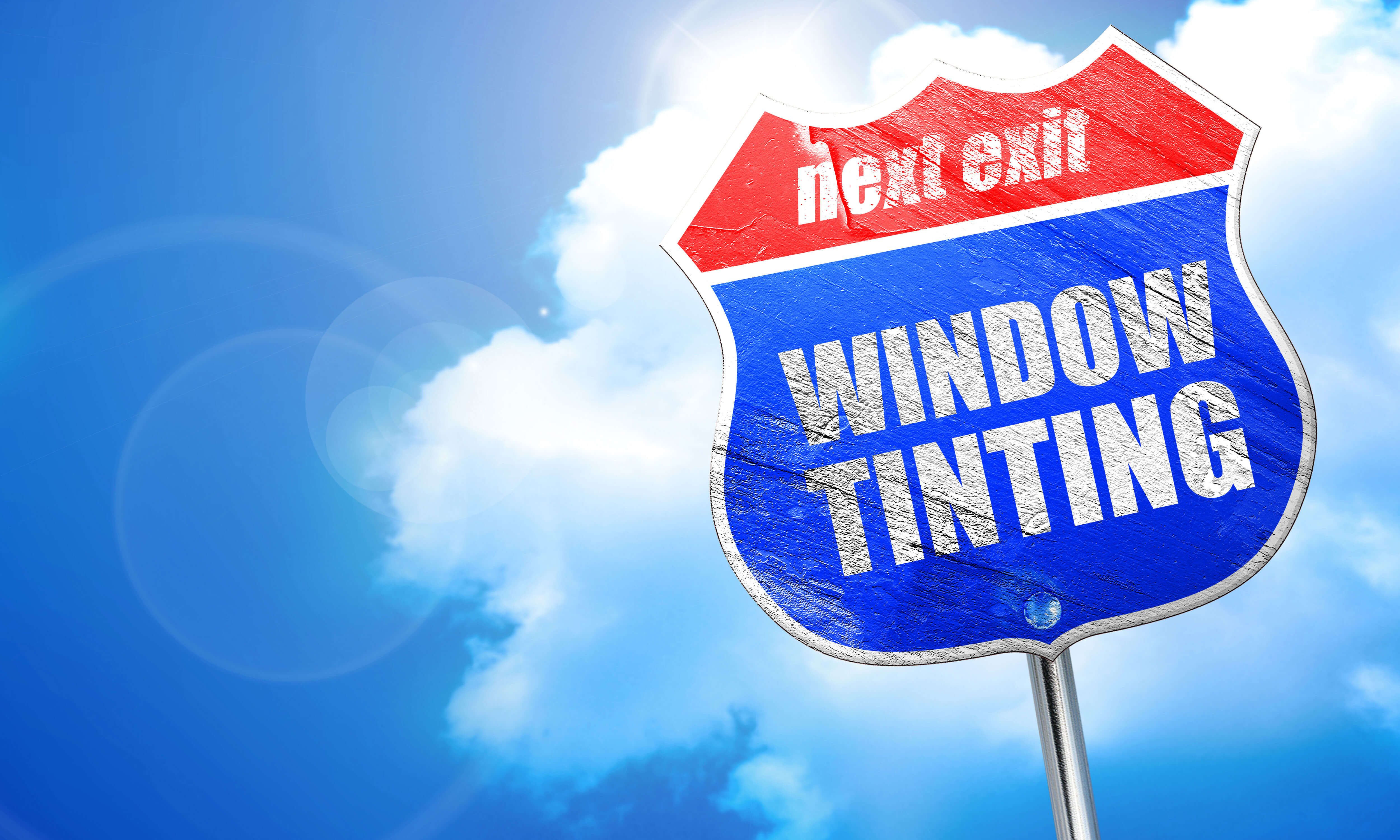 Some people tint their vehicle windows to keep the temperature low during the hot summer season, while there are others who tint their windows to give their vehicle some style. Others will have their windows tinted to keep their skin protected. Regardless of your reason for tinting your vehicles windows, you should get familiar with the laws and regulations in your state. Here is some basic information that you should be aware of.
Window tinting refers to methods that will help prevent and protect light from passing through your vehicle window glass. Many new models vehicles come with a coat of window tinting to keep UV rays out. This tinting is included during the manufacturing process and is usually in conformity with the state laws and regulations where the vehicle will be sold. You may also have your windows tinted after your purchase it at a qualified shop. The vehicle code section in your state will examine vehicle window tinting and will include the following:
"Shade bands" which is a thin flat strip of tint at the top of your vehicle windshield.

Heat-shrinking is a tinted sheet of film that is added to the vehicles windshield window and is usually placed in the interior of a vehicle after the vehicle has been sold.

Sunscreen appliances that are temporarily attached to the interior of a vehicle such as the surface of a vehicle windshield, rear window or side windows.
The concern that most states have is the degree of tinting in your vehicles windows. For example, if your windows are tinted below the amount that is stated under states vehicle code, you could be issued a citation. State vehicle codes include different light tinting restraints for a vehicles front windshield associated with requirements for a vehicle rear and side windows. Also, most state vehicle codes stipulate that no vehicles are allowed windshield or windows that include opaque, mirrored material or one way glass. To learn more about your state's specific requirements, scroll through or click on this chart by Rayno Window Film:
Does the tinting on your vehicle windows violate the state laws?
If you have your vehicles window tinted, you might want to have your vehicle inspected to ensure your vehicle follows the state's laws and regulations in regards to window tinting. A licensed professional will use a photometer to determine if your tinted windows meet the requirements of the state laws.