So you're setting out to embark on the perfect road trip. Among your road trip essentials, a few tips and tricks can help. We believe in the effectiveness of a few road trip hacks, and we're ready to dish them out. Even if you're going to the next state over, you should be prepped with plenty of snacks, entertainment options and—of course—travel tricks.
Use eTags© to Quickly Complete Your DMV Service. Renewals, Title Transfers and More, All Online!
Grab your companions, pack up the car and head out.
The following read trip hacks will make your journey a memorable one.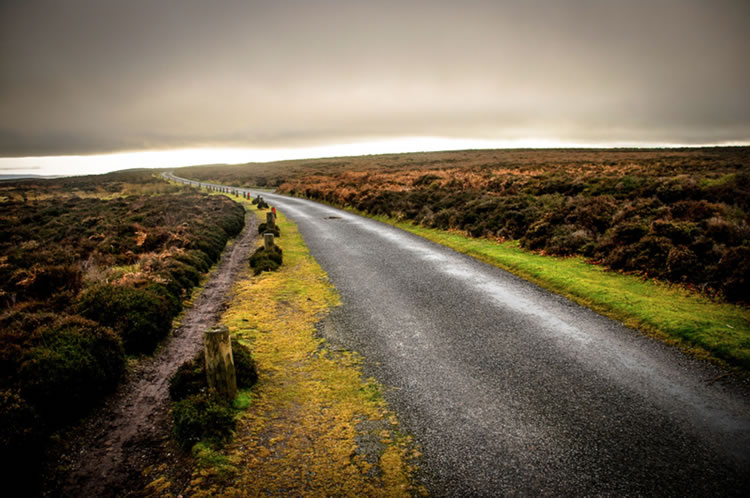 The open road awaits your journey.
Search for "World's Largest" Attractions
We get it: The history comes first. If you can, however, give yourself some time to see "world's largest" attractions. They're hilarious, and they're also off-beat. A lot of these attractions can be accessed from highways, making them instant-access wonders to behold. The World's Largest Artichoke, for example, is over in California.
Get a Gas Card
You'll be buying a lot of fuel. Don't rely on your wallet for multiple purchases. Instead, get a gas card. You'll rack up a lot of fuel points, saving you money in the long term. Plus, you'll get cash back bonuses on hotels. You can even get grocery discounts.
Make Spotify Playlists
Spotify is awesome for road trips. Plus, its playlist-making capabilities are nearly endless. Make playlists for different states, and use Spotify's search function to pick up new mood music. A Spotify subscription is cheap, and its free version is pretty accessible, too.
Keep the Loved Ones Informed
Announce your whereabouts. Contact your friends and family regularly, and let them know where you're staying. For good measure, let them know where you're headed to next. Give them times, and give them a text if you're about to travel anywhere sketchy. By keeping records of your whereabouts, you'll increase your overall safety.
Ask About Local Food Spots
While fast food and chain restaurants are good, local eateries capture an area's culture. Nine times out of ten, local food joints result in tastier and cheaper meals. Plus, local restaurants capture an area's ambiance. Follow the guidebook, sure, but don't be afraid to research local hotspots. Or, ask the locals. More often than not, locals have the best food advice.
Bring Spare Keys
It's surprisingly easy to lose your car keys. Pack an extra one, and keep a spare in your pocket at all times. If you're checking into a hotel, keep a spare one in your luggage. You might not be prone to losing your keys, but the one time you do can be devastating.
Get a Personal Fridge
You'll want cold food and drinks on your journey. Invest in a personal fridge, and keep your snacks safe on the road. As a bonus hack: Pack some beer. No, we don't condone drinking and driving at all. If you're sitting down for a trip picnic, however, a beer is incredibly refreshing. Make sure you're drinking safely, and make sure you're staying sober.
Use a Cereal Container as a Trash Can
Purchase a cereal container, and put in a trash can liner. There you go! Now you have a car-sized DIY trash can. Having a small waste basket can make all the difference. Who wants loose bags floating around the car?
Download GasBuddy
This is one of our favorite road trip hacks. On your road trip, use GasBuddy to locate the cheapest gas stations around. GasBuddy navigates the local area, comparing all gas prices while giving location distances. The perfect road trip is economical. It's also fluid. Don't spend time driving around aimlessly for gas. Instead, rely on an app to map out awesome, fuel-efficient routes.
Pack Light
Even if you're expecting a long-haul journey, packing light can pay off. You'll want extra room to collect cool trinkets. You'll also want a lot of movement room in the car. We're not saying you'll want to buy a mounted deer head, but it's possible you'll want to pick up a few mementos.
Don't forget about safety, either. If you're using mobile driving apps, pass the phone to a passenger. Also, make sure you're keeping the essentials within an arm's reach. Like we said earlier, you should keep your loved ones informed.
These hacks can make a trip better, but they can't substitute basic road trip guidelines. Check local traffic updates, and stay safe. Above all, have fun.
Have you ever been on a road trip?
What road trip hacks have helped you along the way? Leave us a comment and let us know!