Even with such a popular transit system, New York State has tons of registered vehicles on the road. By 2019, the northeastern state had over 12 million licensed drivers with close to 5 million registered vehicles. New York also has over 380,000 registered motorcycles and about 33,000 registered electric vehicles.
Use eTags© to Quickly Complete Your DMV Service. Renewals, Title Transfers and More, All Online!
NY is one of the most visited states by RVers in the north-east region, so you know many locals have their own motorhomes. In fact, RV sales and service in New York equaled to close to 230 million in 2019, and counting since the coronavirus pandemic.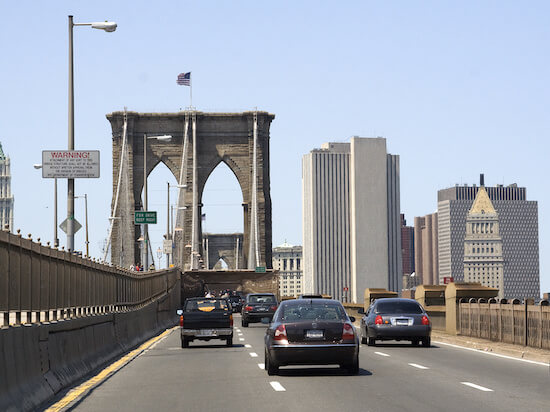 Transfer of vehicle ownership
When you buy or sell, or even get a vehicle as a gift, there needs to be a transfer of ownership; also known as a title transfer. Some paperwork is needed to complete the transfer such adding the buyer/seller signatures on the original New York title which for the most part can be used as proof of ownership in NY.
Information listed on a vehicle title can't be altered, erased or changed
But depending on the type of vehicle you have, and the year it was manufactured, you'll find there are a few options that are considered acceptable proof of ownership. Below you'll find details about the differences between motorcycles and cars and trucks and more. Please note when "original" is listed, the New York DMV won't accept certified copies.
According to the Estates, Powers & Trust Law of New York State, the deceased owner of a vehicle that's valued $25,000 or less automatically transfers to the surviving spouse
Model year 1973 or newer: for cars, trucks, and motorcycle
For these types of vehicles the original New York State title acts as acceptable proof of ownership. If you have an original title from another state, that's acceptable too. But if there's a lien on that out-of-state vehicle, you can use an electronic print out of that title.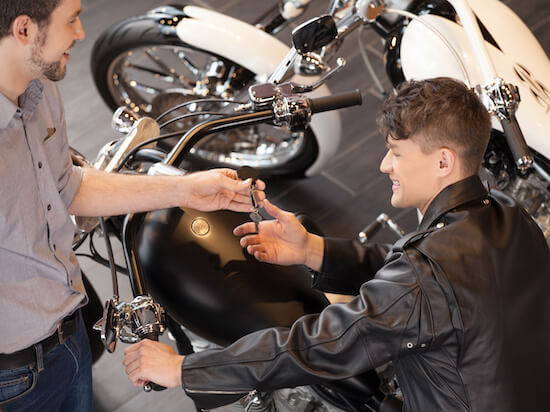 If the title is from a number of a few states including Puerto Rico, Kentucky and Pennsylvania, that proof of ownership must be notarized. If the vehicle in question is transferred as a gift, section 6 of a state of transaction must be signed. If the vehicle seller has a title that was previously transferred to them by another individual, the seller can't use that title for transferring ownership to his or her buyer. Instead, they must get a title only then transfer it.
Vehicles model year 2011 & after, and 20 years old or newer
For cars, motorcycles, and trucks manufactured in or after the 2011 model year and are 20 model years old or newer, the acceptable proof for a title transfer includes an odometer disclosure. The seller must complete the Odometer Disclosure Statement that's on the back of the New York title.
Cars, motorcycles and trucks model year 1972 or older
For these older, used vehicles the right proof of ownership for titling purposes involves a New York State original transferable registration or certified copy in this specific case. However, the NY DMV won't accept a photocopy. You also may have an acceptable proof ownership that's from another state, which you can use to buy or sell a vehicle in the Empire State.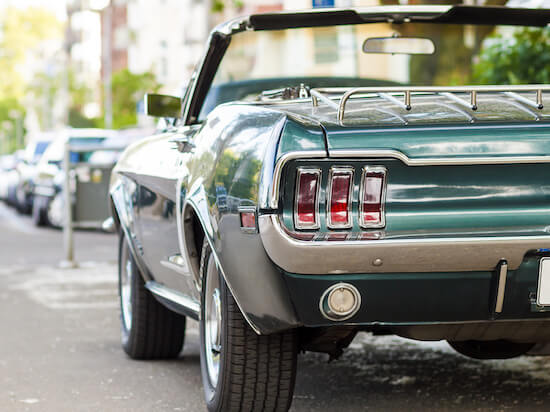 But you have to make sure the paperwork is acceptable in the state it's coming from. For these second-hand vehicles, the owner selling the vehicle can use the transferable registration plus a bill of sale and signature to compete the ownership change. This type of registration should have the word "transferable" on it.
For quick and convenient title transfers and registration in New York, get online and skip the line
Manufactured homes, mobile homes, motorhomes, and RVs
"Mobile home" is the term used for manufactured homes produced before June 15, 1976. But the term is still widely used today, as well as motorhomes and RVs. For motorhomes 1995 and newer, the right proof of ownership can be the title, other proof from another state, or the Manufacturer's Certificate of Origin, or Statement of Origin also known as MCO and MSO.
If you buy a motorhome directly from a dealership and not a private seller, the proof of ownership could be the MCO. Or the MSO transferred by the dealer to you, the buyer, with a bill of sale, and an application for title only. That's form MV 82-TON along with the manufactured home dealer certification section completed.
For a new and used ATV, MCO and MSO work for proof of ownership. But for a used ATV that wasn't registered in New York, you have to have a bill of sale too
1973 trailers or newer, weighing 1,000 lbs or more
That's unladen weight; 1,000 lbs when not carrying a load. Trailers or light-duty trailers include all types of ATV trailers, camper trailers, pop-up campers and utility trailers. The right proof of ownership for these types of trailers is the NY title, as long as it's not a photocopy or title from another state.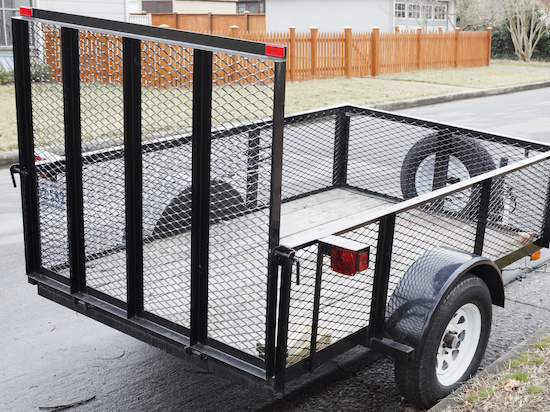 Just like for cars, motorcycles, and trucks, if the vehicle seller has a title that was previously transferred to them by another individual, the seller can't use that title for transferring ownership to his or her buyer. Instead, they must get a title only then transfer it.
For older trailers, year model 1972 or older, or any trailer with unladen weight of 999 lbs. or less, the same (above) requirements apply. For example, kayak and jet ski trailers, motorcycle trailers, fishing boat trailers, tow dollies, and utility trailers.
For quick and easy title transfer, get online!