Massachusetts Driver's License Renewal Guide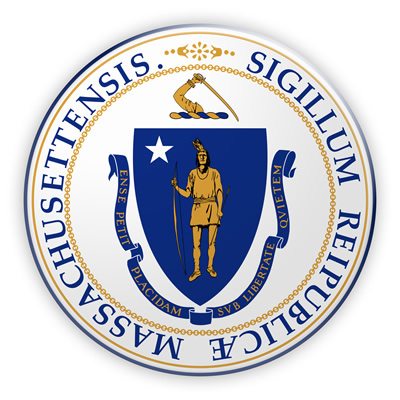 What do I need and how do I renew my Massachusetts driver's license? Good questions.
Renewing your driver's license in Massachusetts is easy as long as you know what to expect. You can make the process easier by having your forms, documentation and fees ready to go before heading down to the RMV. This page was written to teach you everything you need to know about how to renew a Massachusetts drivers license.
How to Renew a Driver's License in Massachusetts
There are two methods for Massachusetts driver's license renewal: online or in person. Each of these methods involves a slightly different process and requirements.
You can only renew online if you are under 75 years old, there are no unpaid fees or violations associated with your driving record.
Massachusetts License Renewal Requirements
You must also be renewing a Class D, M, or Class D/M license. You'll need basic information, including your name, license number, date of birth and social security number.
When renewing in person, you need your current license and a completed application. No matter how you're renewing, the fee will be the same and must be paid at the time of renewal.
When Does My MA Driver's License Expire?
In Massachusetts license renewal is required every 5 years. Your license will expire on your birthday and can be renewed as early as 1 year before it expires. You can also renew your license if it's been expired for less than 4 years.
For drivers who are younger than 21, a special vertical license is issued to denote that fact. It reads "Under 21" and can be replaced by a standard driver's license once you're 21.
Applying for a Driver's License: Required Forms
If you're renewing your license in person in Massachusetts, you'll have to fill out Form T21042, the application for a Class D, M, or D/M license. You can print this form out at home before going to the RMV to save time.
As long as you renew your license before it expires or within 4 years of the expiration date, you'll only need your old license or license number.
However, in some cases you may be required to submit additional documentation, including proof of identification.
License Renewal Fees in Massachusetts
The Massachusetts driver's license renewal fee is $50 for a Class D, M, or D/M license. A motorcycle endorsement will cost you another $15.
Payments can be made by cash, check, money order, or credit/debit card.
There may be additional fees if your license was suspended or expired for more than 4 years at the time of renewal.
Replacing a lost Driver's License
Knowing how to renew a Massachusetts driver's license is one thing, but the process is different for a license that's suspended, revoked, lost or stolen, or expired.
If your license was lost or stolen, you can still renew it without too much trouble as long as you know your driver's license number.
If you know your license number, use the online Massachusetts driver's license renewal system. You won't have to provide any proof of identification in this case.
For licenses that have been expired for fewer than 4 years, the Massachusetts license renewal process is standard. If, however, your license has been expired for more than 4 years, you'll have to go through the standard application process, which includes providing proof of identification documents.
Reinstating a Suspended Driver's License
Suspended licenses require a fee for reinstatement. This fee can be anywhere from $50 to $1,200; your fee depends on the severity of your offense and the type of suspension you were given.