Connecticut Driver's License Renewal Guide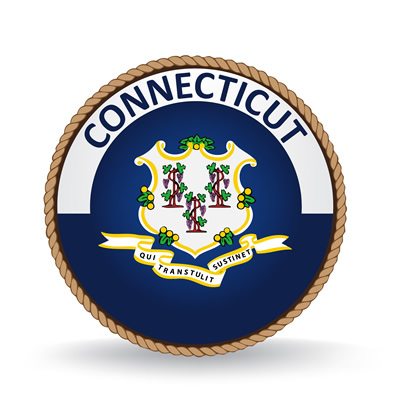 Connecticut DMV License Renewal Requirements
What do I need to renew my Connecticut driver's license?
Have you been wondering how to renew a Connecticut drivers license? This is the place to get all the details needed to take care of this chore quickly and accurately.
Renewing Your Connecticut License
In Connecticut, your drivers license is issued by the Department of Motor Vehicles. Their website is packed full of useful facts regarding licensing, vehicle registration, and insurance requirements.
Where can I process my Connecticut license renewal?
You will receive your Connecticut driver's license renewal in the mail about two months before it is due to expire.
You must bring the renewal application to a DMV office or a participating AAA office. Find the office closest to you by checking the state's complete list.
CT License Renewal Locations
There are offices that only process license renewals that don't require any special attention. Make sure to check that your nearest location can address all your needs.
Find time to take care of this chore as soon as you receive the renewal notice in the mail. You don't walk out of the DMV with a new license, but a paper version. It will take a week to ten days for the real license to be mailed to your home.
Online Driver's License Renewal in Connecticut
Currently, Connecticut residents are unable to renew their driver's license online. Right now the only way to complete a Connecticut license renewal is in person at one of their authorized locations. You may find a third-party website that offers a renewal application online, but you will still have to take it down to the office.
Connecticut AAA Driver's License Renewal
AAA has had a partnership with the Connecticut DMV for years, allowing the roadside assistance company can provide drivers license renewals. There are seven locations across the state. Connecticut DMV driver's license renewal locations with AAA are located in the cities of:
Avon
Cromwell
Enfield
Manchester
Old Saybrook
Waterford
West Hartford
Call ahead to check for hours of operation, as they vary from the DMV hours. You may find an AAA office open on a weekend or holiday when the DMV is closed, but they may not be able to process your renewal if the DMV is shut down at that time.
When does my CT license expire?
Your Connecticut drivers license is good for 6 years. The exceptions to this rule are if you turn 65, 18, or 21.
The fee for a Connecticut license renewal is $72. If you renew at an AAA office, there may be an additional convenience fee charged.
Renewing Your License at the Connecticut DMV
When you renew your license, your identity will be checked against your current drivers license. Then the clerk will conduct a vision test. Once you pass the vision test, a new photo is taken for your new license.
Will my renewed license work at the airport?
With the new Real ID regulations going into effect across the country, Connecticut offers you the choice to opt for a regular drivers license or a verified license. The verified license can be used as a valid form of identification when traveling across the country and to board commercial aircraft.
You will be asked to provide additional identification during the license renewal process to achieve verified status. Valid forms of additional ID that can be used at the airport include:
Birth Certificate
Passport
Social Security Card
1099 Form
Marriage Certificate
These are only a few of the options available. There are many more. Find the complete list of acceptable ID here.
Connecticut DMV Hours
Typically the Connecticut DMV is closed on Sundays and Mondays. Tuesday through Friday it is generally open 8 AM to 4 PM with limited hours of operation on Saturdays. Check with your local office for current hours.