Updated: March 19, 2020
Did you know California had more licensed drivers than any other state? In fact, California has over 26 million licensed drivers. 84% of its population that's of driving age is an actual licensed driver.
California is one of those states where you can't survive unless you have a vehicle. Everyone assumes you have a car, especially in San Diego, where people either commute downtown or drive to the outskirts of the city. Plus, there's always the year-round tourists adding traffic to the road—rush hour or not. What with its natural beauty, plenty of sunshine and top attractions such as Balboa Park and Gaslamp Quarter, it's no wonder San Diego can be a little tough to drive around.
Whether you're local or just a visitor, it's important you follow safety rules when you're behind the wheel. Keep reading for 5 tips on how to drive cautiously in San Diego, CA.
Save Money on Your Auto Insurance Bill, Compare Quotes Fast
Lane 1 versus Lane 4
In San Diego, most freeways have 4 lanes. By design, the far-left lane is the number 1 lane. The lane to the right is the number 2 lane, and so on.
If you must drive fast in San Diego, you should use lane number 1. Slow drivers, trucks, and trailers must use lane number 4. During times of lower traffic congestion, speeds in lane 1 reaches 80 mph, and in lane 4 the speed numbers 55 mph.
Use the safest lane
The California Highway Patrol indicates that lane 3 is the safest lane to use when traveling long distances. Merge onto the lane, safely, follow the speed of traffic, leave enough room to predict the maneuvers of the vehicles ahead, and avoid speeding.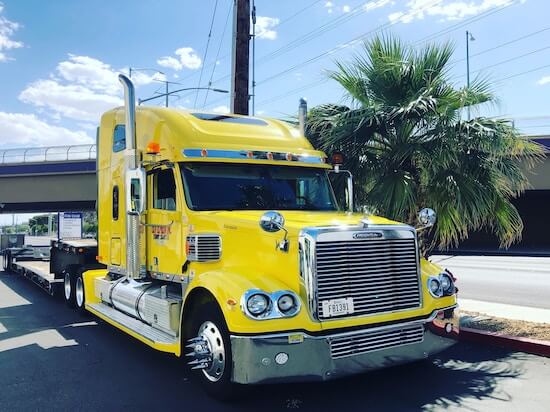 Watch for freight trucks
You may be required to drive either north or south by merging onto the I-5 freeway. This freeway stretches from the border in Mexico to the border with Canada.You can spot freight trucks cruising along the I-5 and you'll need to watch for them, especially when sharing the road. If you spot a larger truck in front or behind you, increase your following distance and pass them quickly.
Watch for other road users
San Diego is becoming increasingly congested, mostly because of the number of people coming from other states. According to a study done by real estate services company, between 2010 and 2017, San Diego's population swelled by 7.5 percent. Driving safely is imperative. And you can ensure your safety by following the rules in town. But you also need to stop making assumptions. Not everybody is a good driver, and it's ok to take precautions.
Plan your journey in advance
As San Diego tends to attract drivers from all over, traffic builds up quite fast. Hence, you should plan your trip before hitting the road. You can use your smartphone to track traffic and check the weather app for unexpected adverse conditions. If you must exit the freeway, move to lane 4 at least a mile before exiting.

San Diego is a fun place to explore, even when cruising along the freeway. If you have any other tip in mind you'd like to share with us, please let us know in the comments below.
SEE ALSO: Looking For A Used Luxury Car? Here Are 4 Tips For Starters