Getting a driver's license can be a challenge. From day one you are required to read your manual and take innumerable practice tests.
It may seem like a lot of work but the more you practice, the better.
The DMV does not want you to fail, which is the reason why they underline the importance of test preparation.
Are you confident about taking the test? What questions do they ask during a driving test?
Save Money on Your Auto Insurance Bill, Compare Quotes Fast
To enhance your knowledge and confidence, find below 7 easy driving test questions you cannot afford NOT to answer.
It's time to test your knowledge
1) What does the following road sign mean?
a. Do not enter. The road ahead is closed for maintenance.
b. You are not allowed to make a U-turn on the road ahead.
c. You must come to a complete stop at the stop line.
d. You are taking the wrong way on an expressway exit ramp.
2) What does a broken white line painted on the pavement indicate?
a. You may switch lanes if it is safe to do so.
b. You must stay within your lane and avoid passing.
c. The centerline of a two-way road used for two-way traffic.
d. You may swerve between lanes if your vehicle is too big.
3) What does the following road sign mean?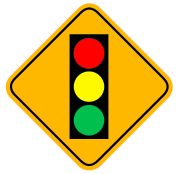 a. There is a traffic signal at the intersection ahead. Reduce your speed.
b. There is a flagger at the intersection ahead. Slow down.
c. There is a police officer at the intersection ahead. Speed up.
d. You are approaching an uncontrolled intersection. Slow down.
4) What does a flashing yellow light mean?
a. The traffic light is broken.
b. Proceed driving with caution.
c. Beat the light.
d. Come to a complete stop.
5) What does the following road sign mean?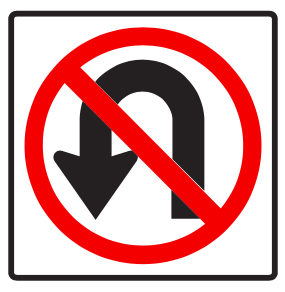 a. Parking in the indicated area is not allowed.
b. Three-point turns are not allowed.
c. Left-turns are not allowed.
d. U-turns are not allowed.
6) Driving _____ can be as dangerous as driving too fast.
a. attentively
b. slowly
c. with an instructor
d. defensively
7) The following road sign is an example of: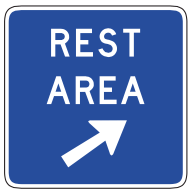 a. A motorist services guide.
b. A general warning sign.
c. A regulatory sign.
d. A tourist information guide.
Now, check your answers
The above-mentioned questions are quite easy indeed. You may think that common sense matters, but each candidate performs differently.
In fact, a DMV survey reported that 40% out of 555 candidates fail the driving test. They also found that 60% of first-time candidates fail the test on their very first try.
So, it is in your best interest to take this test seriously. Find below the answers to the questions outlined above.
Compare your answers and tell us what you think. Are you still feeling confident about it?
c.
a.
a.
b.
d.
b.
a.
SEE ALSO: Can You Lend Your Car To Someone Without Being At Risk?