The state of California requires that all in-use vehicles be registered with the Department of Motor Vehicles (DMV). Cars, trucks, commercial vans, motorcycles, trailers, boats: register them before you use them. If you don't know how to register a vehicle in California, you've come to the right place.
Use eTags© to Quickly Complete Your DMV Service. Renewals, Title Transfers and More, All Online!
Vehicles New to California
The registration process for people who have recently moved to California and for people who purchased a vehicle out of state is handled in the same manner. People new to California are required to register their motor vehicle within 20 days of being granted residency. To register your vehicle, you will need to take the following documents to your local Florida DMV office.
For privately owned vehicles, a completed Application for Title or Registration

form

with the signatures of every owner of the vehicle in addition to any lienholder related information

For commercial vehicles, a completed Declaration of Gross Vehicle Weight/Combined Gross Vehicle Weight

form

is needed.

For trailers, a completed Permanent Trailer Identification (PTI) Application Certification

form

is needed.

Proof of insurance

Out-of-state title (for people who are transferring their vehicle title to California)

Out-of-state registration

If necessary, weight certification

Smog and emissions certification

All vehicles new to California must have a smog check unless the vehicle is 6 years old or less

Payment for the registration fees
Vehicles Purchased from a Dealership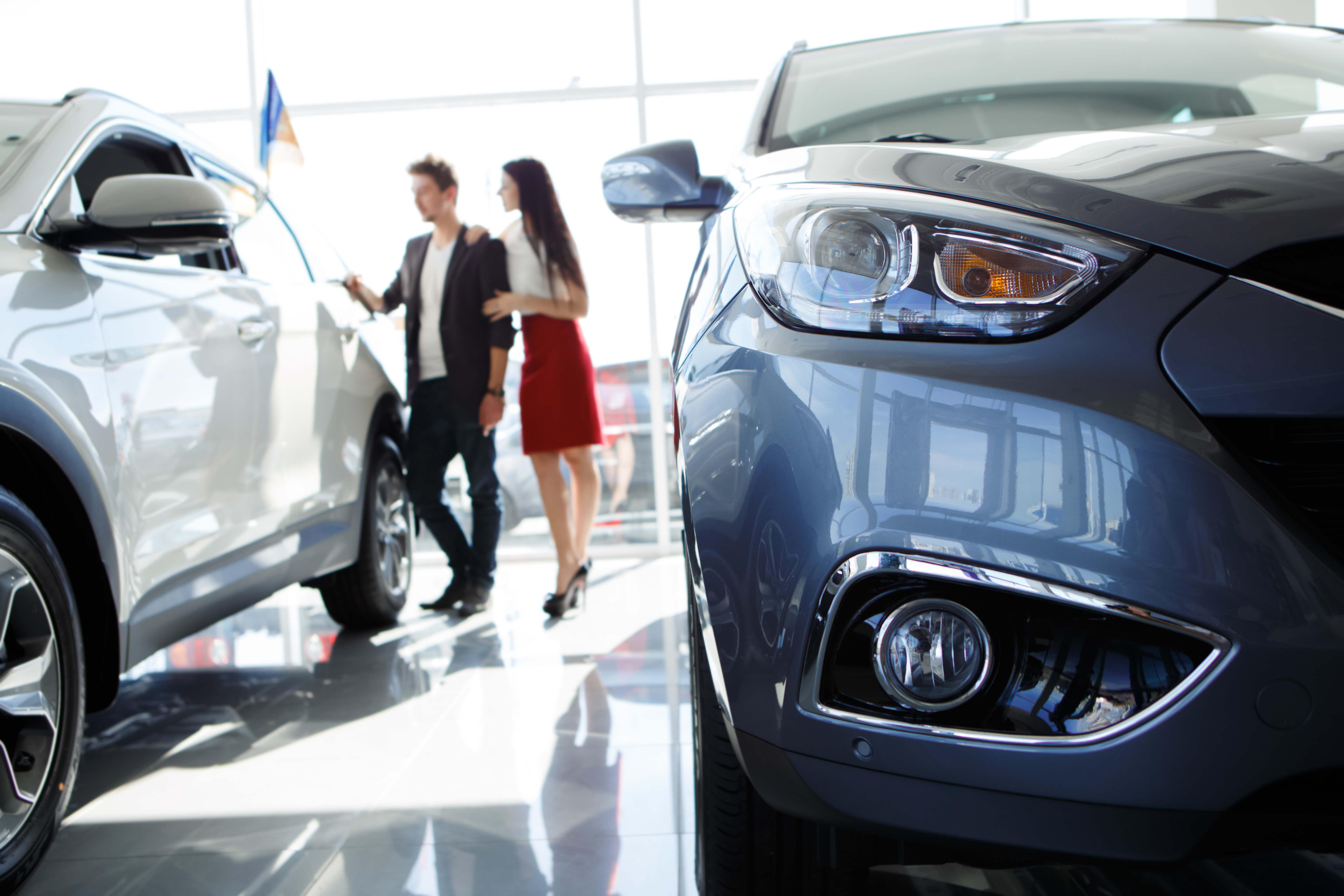 In most cases, when a person purchases a vehicle from a dealership, the dealership will not only complete all the necessary paperwork, they'll also issue the buyer a temporary registration. The temporary license should be kept in your vehicle until your official one arrives in the mail. If your documents never arrive in the mail, contact your local California DMV office.
Vehicles Purchased from a Private Third-Party
Residents in the state of California will have 10 days to register a vehicle when they purchase it from a private third-party. Once this 10 day period has pass, residents will be issued a fine. In order to register your vehicle, you will need to have the following:
Vehicle title or an Application for Duplicate or Paperless Title

form

if the title is not available

T

he odometer mileage written on the vehicle title or application (for vehicles 10 years or younger)

Notice of Title Transfer and Release of Liability

form

completed by the seller (no later than 5 days after the date of sale, the seller must report the change of ownership and registration of the motor vehicle to the Florida DMV)

Smog and emissions certificate

If the vehicle being sold is over 4 years old, the person selling is responsible supplying the buyer with a valid smog certificate

Certificates are valid 90 days after the official inspection

If the vehicle's registration was renewed within 90 days from when the vehicle was sold and the registration was renewed biannually by the prior owner, a smog certificate is not required.

A completed Application for Title or Registration

form

A Bill of Sale

form

(both the seller and the buyer must fill this form out)

Payment for the registration fees
To register your vehicle, you can take the items listed above to your local California DMV office, you can make an appointment online, or you can call (800) 777-0133.
Registration Fees
All motor vehicles must pay a registration fee and a $23 California Highway Patrol fee. In addition to this, residents must also pay other fees depending on many other factors including the type of vehicle you are registering and the county you live in. To get an accurate quote, you can use the California VLF calculator on the California DMV website. Simply enter:
The vehicle's license plate

The last 5 digits of your VIN

Zip Code
Registration Late Fees
| | |
| --- | --- |
| Fee | Cost |
| Less than 1 year | $30 |
| 1 to 2 years | $50 |
| Over 2 years | $100 |
Information provided by the California DMV.
To avoid registration late fees, renew your vehicle's registration on or before their expiration. You can renew in person, by mail or online directly through the state a private company like eTags. We can renew your California vehicle registration quickly and provide you a digital copy of your registration card immediately after it is successfully processed.