You hear it all the time… The divorce rate in the U.S is 50%. The American Psychological Association says it's more like 40%. Is it accurate? It is not? Well, at eTags, we like to rely on statistics. For this particular automotive blog, we're taking a closer look at Florida. About 50,000 couples seek legal divorce every year in the Sunshine State.
Use eTags© to Quickly Complete Your DMV Service. Renewals, Title Transfers and More, All Online!
According to RoadSnacks, which combines data from the Census Bureau and dozens of other sources for their reports, there are 10 cities in Florida with highest divorce rate in 2020. Live Oak, east of Tallahassee takes the number one spot on the list for highest divorce rate in Florida with 11%. Lake City, Florida, which is about 60 miles west of Jacksonville, takes the number four spot on the list with 10% divorce rate. Springfield, Marianna and Palatka join this list.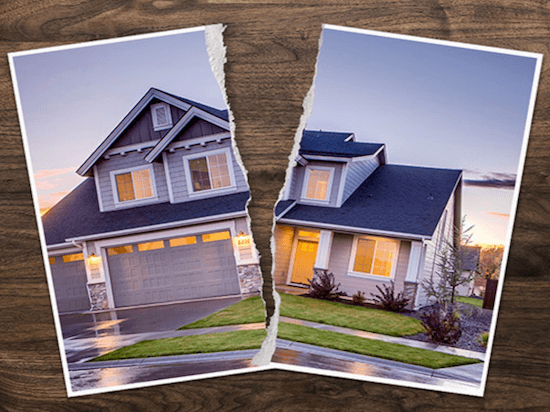 Divorce is tough emotionally, but it's also a lot of hassles paperwork-wise and when it comes to splitting assets. Couples have to decide on how they're going to divide items they've acquired during their time together. Decisions about funds, the house, collected art, child custody, and more are made throughout the process. How to split vehicles is another decision that needs to take place. eTags can help with this last hassle: keep reading to find out how to get car title in your name, after a divorce in Florida.
Sales tax not due in Florida
Transferring car titles is typically a part of final divorce settlements of assets. Please note that when a court grants ownership of a vehicle from one person to another, sales tax isn't due in Florida. In other words, if the title transfer is part of the property settlement or divorce decree then it's not taxable.
When you have legal documents
If you and your ex hold title to the vehicle jointly, removing your ex's name simply means you have to apply for a new title only in your name. If you have a court or other legal document stating that you are (now) the sole owner of the vehicle, you can use that to have a new title issued in your name without your ex's involvement. The same is true if the vehicle is titled only in your ex's name and you were awarded ownership. A court or legal document will allow you to have a title issued in your name without your ex needing to sign anything.
When you don't have court documents
If you don't have a court or legal document stating that you're (now) the owner of the vehicle, both you and your ex will need to sign the existing title. If the title was never received or is lost, you'll need to order a replacement or duplicate title. When the vehicle is titled jointly, you both sign as the "sellers" and then you would also sign a second time as the "buyer." In situations where the vehicle is titled only in your ex's name, they would sign as the "seller" and you would sign only in the "buyer" section.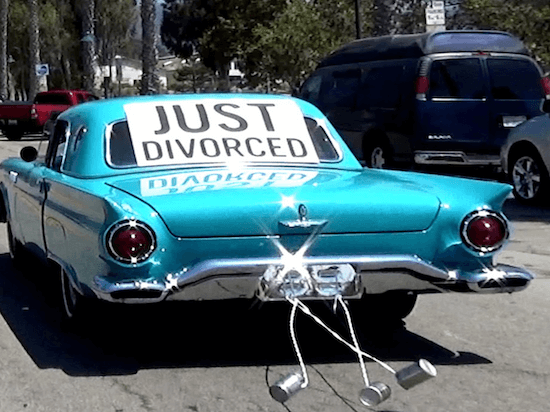 Title online after a divorce in Florida
With eTags, you can avoid long lines and use our secure software to upload copies of the documents related to applying for a new title without setting foot in a DMV office. Our title specialist will review your order and can provide instructions on how to sign forms and what documents you'll need.